Working at UPMC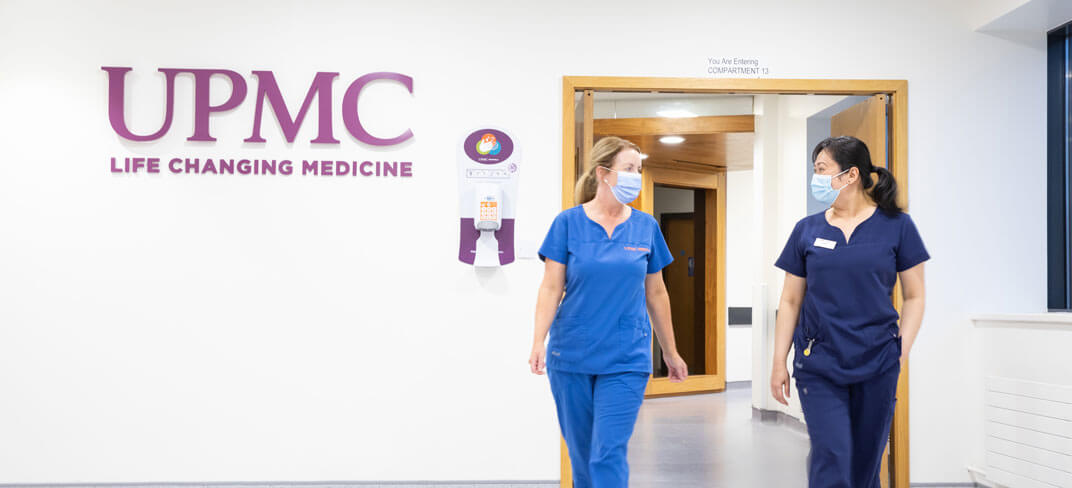 Committed to Innovation & Excellence
If you thrive in an environment that changes every day, is inclusive, uses state-of-the-art technology, and gives you an opportunity to grow your career, UPMC in Ireland may be the place for you.
We are a team of high performers and have built a workplace culture that is inclusive, efficient, innovative, and engaged. Our staff is highly motivated, skilled, and encouraged to use creativity and out-of-the-box thinking in everything we do.
We roll up our sleeves and do what it takes to get the job done. We encourage everyone to think like a leader – to be inspirational and empower colleagues to achieve their full potential. We know that regardless of our role, all of us at UPMC in Ireland are contributors to Life Changing Medicine – it begins with each of us!
Join our growing team
UPMC in Ireland currently consists of three hospitals, an outreach centre, two radiotherapy centres, and our Global Technology Operations Centre, located across the South East and Midlands. As we continue to grow our footprint and expand services in Ireland, the need for bright, motivated, and committed team members also grows.