Mission and Values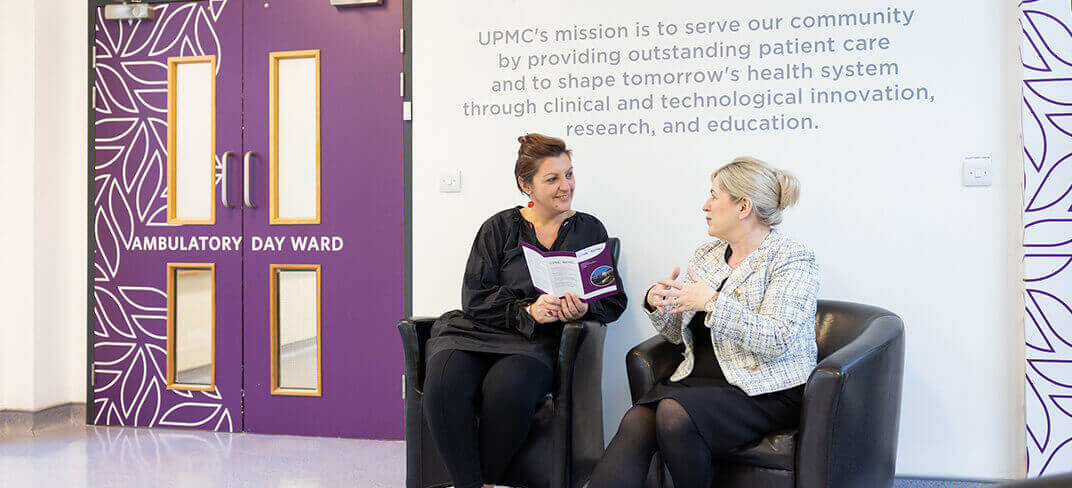 Innovative Care to Help Our Patients Everywhere
With locations throughout the U.S., Ireland, Italy, and soon China, UPMC pledges to serve our communities around the globe by providing outstanding patient care and to shape tomorrow's health system through clinical and technological innovation, research, and education.
In Ireland, we will work with healthcare partners and organisations to positively impact the delivery of healthcare. We will do this by:
Placing our patients, employees, and local community at the centre of everything we do to help make life changing medicine a reality.
Driving economic development in the South East through foreign direct investment, with the advancement of excellence and innovation in healthcare.
Building strong links to the global academic network to drive an innovative approach to the delivery of care and clinical advancements to the patient population.
Forming partnerships with public and insurance partners and other organisations to address systemic challenges that impact the effective and efficient delivery of healthcare.
Strengthening links to academic and research partners in Ireland, the U.S., and Italy.