UPMC Whitfield Hospital – Waterford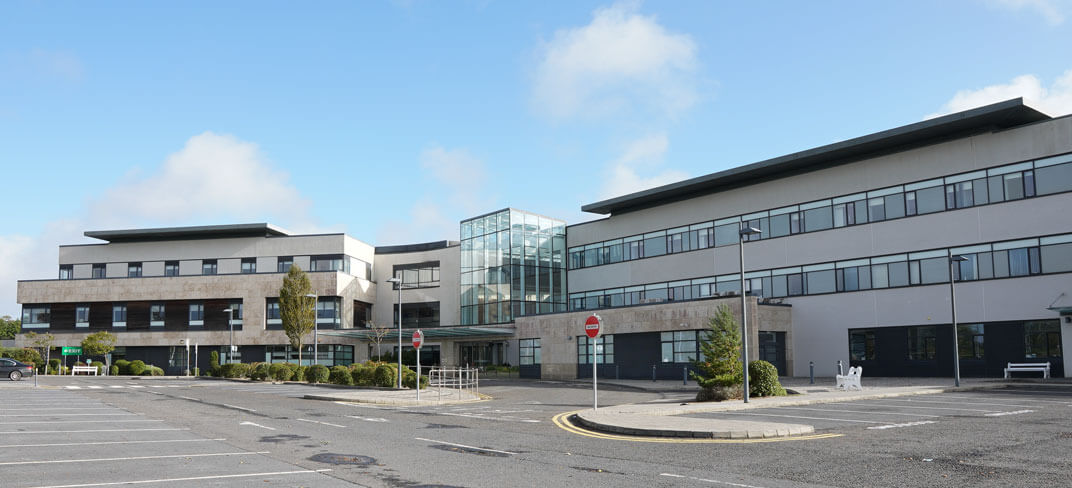 Tel: 051-337400
Lo Call: 1890 825 825
Fax: 051 337401
---
At UPMC Whitfield Hospital, we're making life-changing medicine happen.
Located in Waterford, our hospital staff believes in accessible, world-class care that puts patients first.
Formerly the Whitfield Clinic, UPMC Whitfield Hospital was Pittsburgh, Pennsylvania-based-UPMC's first hospital in Ireland.
We offer people in the South East complete comprehensive healthcare services close to home. You have access to more than 25 specialties and nearly 100 expert consultants.
Patients and Visitors
Patient Information at UPMC Whitfield Hospital
As you get ready for care at UPMC Whitfield Hospital, our patient guide will help answer any questions you may have on:
Admission to the hospital.
Payment options.
What to bring during your time with us.
Visitor Information at UPMC Whitfield Hospital
If you're visiting UPMC Whitfield Hospital, find out our:
Visiting hours.
Parking facilities.
Other amenities.
Accommodations at UPMC Whitfield
UPMC Whitfield is a state-of-art hospital that offers modern, clean, and comfortable accommodation during your stay.
Learn more about our amenities.
Departments and Specialities at UPMC Whitfield
We offer a range of speciality care and services, including:
View all services at UPMC in Ireland.
Payment
If you're seeking care at UPMC Whitfield Hospital, we offer a range of options regarding self-pay and insurance.
We're strong partners of the HSE (Health Service Executive) and private insurers.
We work hard to make sure everyone has equal access to high-quality healthcare when they need it.