Neurosurgery Services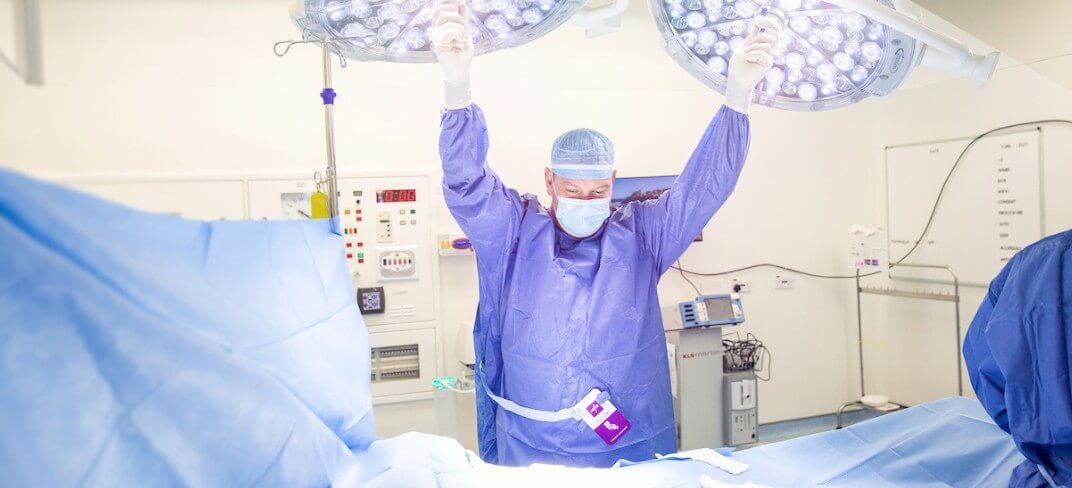 Neurosurgery is a type of surgery that focuses on a patient's nervous system — the brain, spinal cord and spinal column, and other nerves throughout the body.
The neurosurgery department at UPMC Aut Even Hospital, offers nationally recognised spine care and spinal surgery. Skilled in the diagnosis and treatment of a wide variety of disorders, our neurosurgery team utilises minimally invasive techniques to achieve the best results for our patients.
Our team uses advanced diagnostic imaging to study and diagnose conditions and then charts a customised treatment plan. Our state-of-the-art theatre is equipped to support a variety of neurosurgical procedures and post-surgery, a team of physiotherapists will work alongside your surgeon to develop a plan to help you get back to the fullest life possible.
Neurosurgical Conditions We Treat
Degenerative conditions
Sciatica
Back pain
Spinal tumours
Scoliosis
Complex deformity correction
How to Make a Neurosurgery Appointment
Contact our Neurosurgery team at UPMC Aut Even Hospital in Kilkenny and ask your GP for a referral.
Providing you patient-centred medical and nursing care is at the heart of everything we do at UPMC.
Why Choose UPMC for Neurosurgical Services?
We offer world-renowned treatment close to home. We are part of the UPMC global network, one of the most advanced research networks in the world.
There are many other reasons to choose Neurosurgical services at UPMC, such as the caring, professional service that our team of consultants and nursing staff provides.
Additionally, we are long term partners of the HSE (Health Service Executive) and private insurers, and work diligently to ensure everyone has access to high-quality healthcare, delivered in a timely fashion.
Our Consultants