History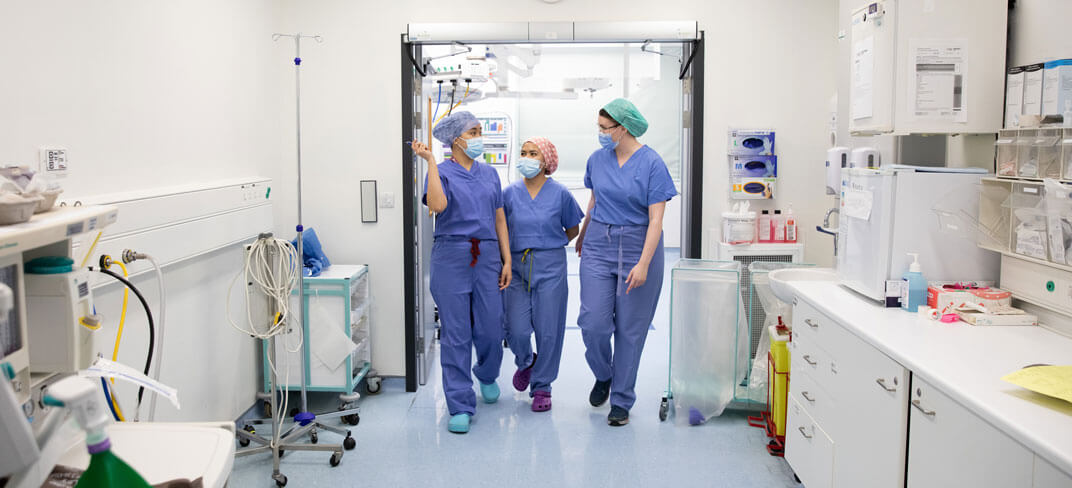 UPMC was established nearly 100 years ago when a number of hospitals in Pittsburgh, Pennsylvania merged to form the University Medical Center. Our history goes back even further, however, with the establishment of our flagship, Presbyterian Hospital in 1893.
In 1949, a new affiliation agreement between the University of Pittsburgh and Presbyterian Hospital established a three-tiered mission of patient care, research, and education. By 1951, the hospital's name changed to Presbyterian University Hospital in order to reflect its close ties with the university.
In 1986, members of the University Medical Center including Presbyterian University Hospital, Falk Clinic, the Pittsburgh Cancer Institute, and Eye & Ear Hospital began to consolidate. The consolidated group was renamed the Medical and Health Care Division (MHCD) and after several additional mergers including the 1990 merger of Montefiore Hospital, the name was again changed to University of Pittsburgh Medical Center, later shortened to UPMC.
In the early 2000s, UPMC's expansion continued with the merger of the Pittsburgh Mercy Health System and Children's Hospital of Pittsburgh. Today, our footprint expands into western and northwestern Pennsylvania, central Pennsylvania, and western Maryland.
Our history in Ireland began in the early 2000s with the opening of UPMC's first international location – UPMC Hillman Cancer Centre at what was then known as the Whitfield Clinic. UPMC acquired the Whitfield Clinic in 2018, renaming it UPMC Whitfield Hospital.
UPMC continued its expansion in Ireland with the opening of a second UPMC Cancer Centre on the campus of Bon Secours Hospital in Cork and the acquisition of Clane Hospital in Kildare and Aut Even Hospital in Kilkenny.
Today, these facilities are known as UPMC Kildare Hospital and UPMC Aut Even Hospital, respectively.
There is also an outpatient centre in Carlow that cares for patients throughout the South East and Midlands.
In November 2020, UPMC opened its first international location of UPMC Sports Medicine, located at SETU Arena (formerly WIT Arena) in Waterford. In 2022, additional clinics were opened in Tipperary (TUS Thurles Campus) and Limerick (TUS Moylish Campus) along with a UPMC Institute for Health in Mayo.
In 2021, we opened the Global Technology Operations Centre in Kilkenny tasked with providing information technology support for all international locations in Ireland and Italy.
UPMC announced that it had formally acquired the renowned Sports Surgery Clinic (SSC) in Dublin, in March 2023. Now knows and UPMC Sports Surgery Clinic, it becomes UPMC's fourth hospital in Ireland.
Across our multiple hospitals and facilities in Ireland, we now employ more than 1300 people.
Today, UPMC is the largest non-governmental employer in Pennsylvania and integrates 92,000 employees, 40 hospitals, 800 doctors' offices and outpatient sites, and a more than 4 million-member Insurance Services Division, the largest medical insurer in western Pennsylvania. In the most recent fiscal year, UPMC contributed $1.7 billion in benefits to its communities, including more care to the region's most vulnerable citizens than any other health care institution.