5 Tips for Returning to a Healthy Lifestyle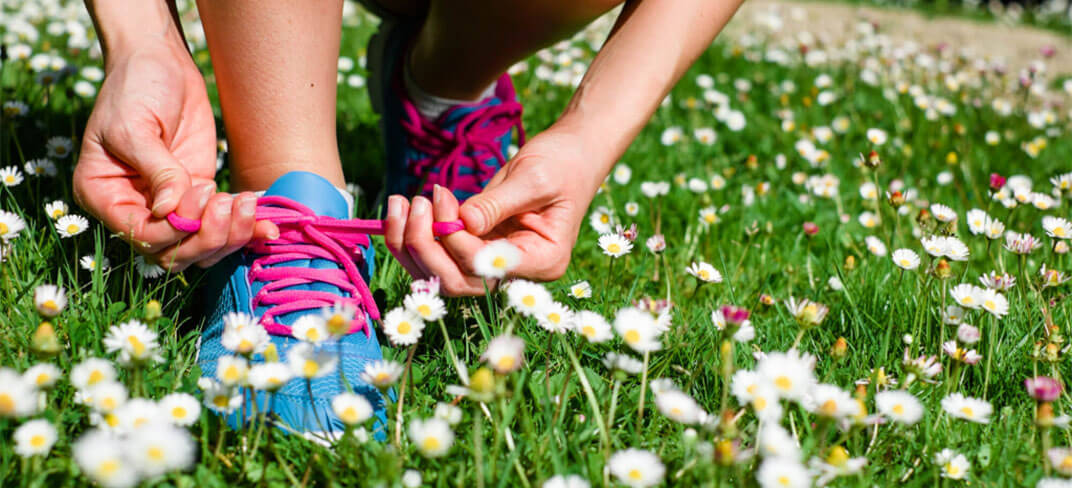 Spring Back into Your Fitness Routine: 5 Tips for Returning to a Healthy Lifestyle After a Cold Weather Hiatus
With warmer summer weather right around the corner, now more than ever is a great time to start working out. If like many others, you fell out of your usual fitness routine during the colder months, now is a perfect time to pick things back up again. Here's a list of tips to help you safely and effectively get back into a fitness routine.
Tip 1: Ease Back into It
While taking a longer break from exercise, the body will decondition on its own. No matter how often you were exercising before, it will still take time to get back to that level after time off. Pushing yourself too hard, too quickly, greatly elevates the risk of injury. So, start slowly with lighter and shorter exercises before gradually increasing the duration and intensity when your body feels ready for it.
Tip 2: Adjust Your Diet Alongside Exercising
Busy schedules and the colder months indoors can make it hard to stick to a healthy routine, and that includes a healthy diet. After some time off, properly fueling your body will be as important as ever. Keeping an eye on hydration and adding good carbohydrates, fats, and proteins to your diet will help you get back up to speed on your routine. Additionally, make sure to eat or drink something within 15 minutes of finishing your workout to help refuel.
Tip 3: It Helps to Set Goals
Having goals can help you monitor your progress and stay on track while returning to your healthy fitness routine. It helps to start with smaller, attainable goals to get the ball rolling and kick things off with a positive spin. Be sure to reward yourself with a day of rest or something you enjoy to keep your body well rested and your return to fitness, fun.
Tip 4: Stretch Often
Stretching for 10 to 15 minutes before working out is a great way to help avoid injuries. Using that time to stretch will also help to maximise your performance, making your workout even more effective. Particularly after a long period of not working out, your muscles will be tight and not prepared for more strenuous activities which makes including a good stretch before working out, even more important.
Tip 5: Trust Your Body
When first jumping back into working out, be sure to listen to your body and see how it responds to your exercising. So much of fitness depends on knowing your body's limits and not pushing them too far. A sprain or strain, or even a stress fracture is possible by pushing your body too fast. Be sure to seek medical evaluation before working out again if you deal with any of these potential setbacks. Trying to push through the injuries or ignoring them can cause further injury, a longer recovery, or other possible problems. It can be helpful to check in with your consultant before starting a new fitness routine or restarting one after a long period of inactivity.
The UPMC Sports Medicine Clinic at WIT Arena offers sports medicine consultations and an injury clinic with same day diagnostics for athletes and active people – even those just getting back to activity. Patients may self-refer directly and virtual appointments are also available.