Tips for a Winning Run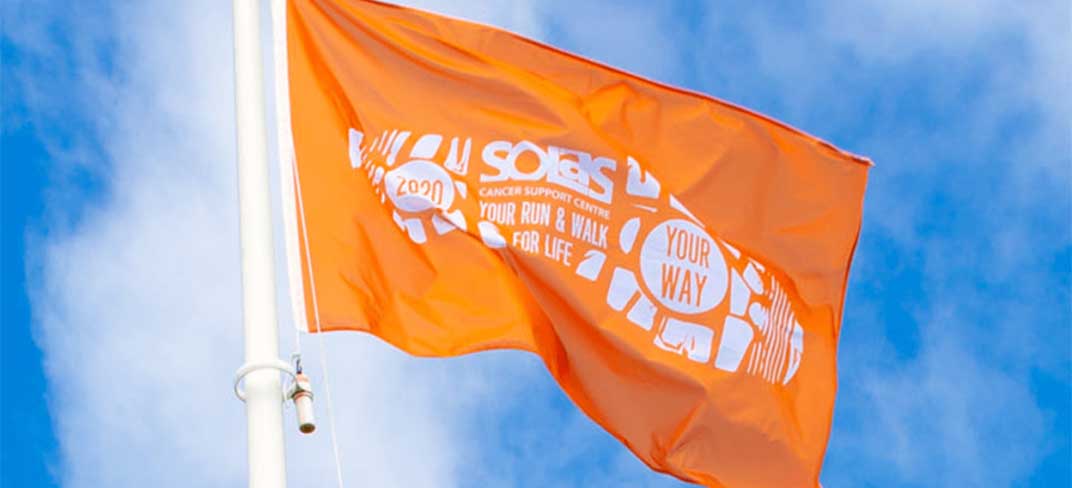 As a proud sponsor of this year's Solas Centre Run and Walk for Life, the experts at UPMC have prepared some tips to help you make the most of the day, whether you're walking with family members or challenging yourself to the half or full marathon.
Fuel for Fun
What you eat and drink before, during, and after a long run or walk is very important.
On the day of the event, drink plenty of water and don't skip breakfast. Bananas, bagels, and oatmeal are all good choices before walking or running a long distance. Depending on how large your breakfast is, make sure you allow time for your body to digest before beginning.
Hydrate, Hydrate, Hydrate
Water and sports drinks are both helpful, and some people even choose to alternate between the two. Just be careful not to over-hydrate, especially if you are a slow runner or don't sweat much. Drink water on the morning of the event when you wake up and about ten minutes before you're set to begin. When you're finished, continue hydrating and eat foods containing protein to help your muscles build and recover.
Dress for Success
Selecting the proper clothing isn't just about looking the part; it's also about keeping you comfortable and helping protect you from injury.
The most important part of your outfit is a good pair of running shoes. They should be broken in but with too much wear, otherwise you'll risk soreness and blisters. Your shoes should fit well, provide the right support for your foot shape, and be suited for the distance you've chosen to run or walk.
Aside from footwear, what you wear is equally important. If available, wear moisture-wicking fabrics and dress for the temperature at the finish of the event, not the temperature at the start.
Don't forget to protect your skin if you're running outside. Sun cream, lip balm, and a hat can all help protect you from the sun and other elements.
Stretch it Out
Keeping your body flexible can help prevent injuries. Stretch before you run to condition and warm up your muscles. Stretch after running, too, to prevent stiffness and soreness.
Warmups, such as leg swings, jumping jacks, and squats, are a great way to activate your body before a run or long walk. This type of warmup uses stretches and movements that engage muscles needed for running, moving the joints, and getting your blood pumping. Using a targeted warmup like this can help you make the most of every meter.
Celebrate the Day
Whether you've chosen to walk 5km or trained for the full 42.2km marathon, you know that you're supporting the patients served by the Solas Centre Run and Walk for Life, so you've already won!
As a charity funded almost exclusively by public donations, the Solas Centre relies on events like the Run and Walk for Life to offer support programmes to patients, families, and carers affected by cancer in Waterford and the South East.
If you've registered, raised, and run, celebrate your participation. While we can't all be together this year, be sure to post on social media and tag the Solas Centre and UPMC. And we'll see you again next year.
Sources
This article is based on information from the following sources, which were reviewed by UPMC Sports Medicine experts: