UPMC Aut Even Hospital – Kilkenny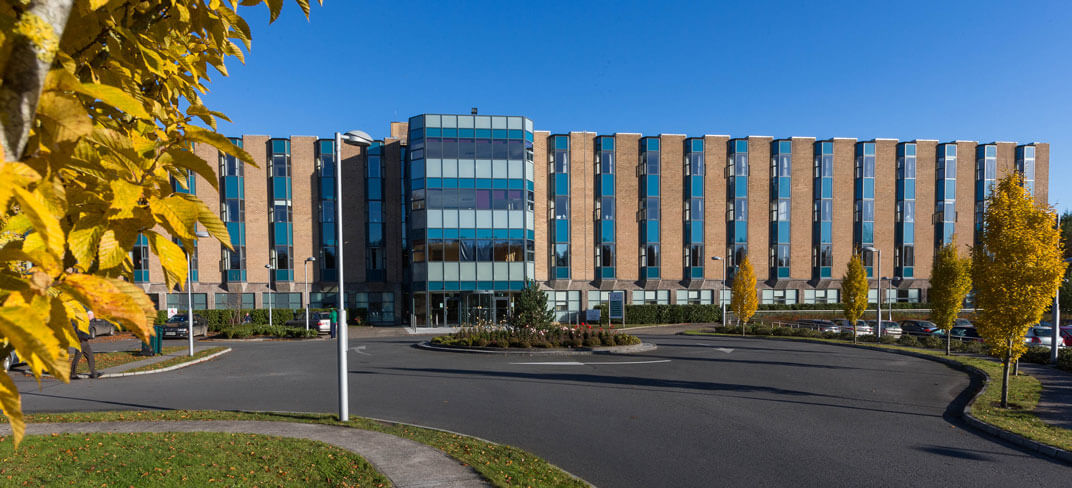 ---
Located in Kilkenny, UPMC Aut Even Hospital is a 71-bed facility that offers patients access to a broad range of medical and surgical specialities, departments, and diagnostics.
UPMC Aut Even Hospital, formerly known as Aut Even Hospital, joined the UPMC network in Ireland in January 2021. Now patients in Kilkenny and surrounding counties never have to travel far for advanced, expert care.
The hospital offers both inpatient and outpatient care and holds accreditation from the U.S.-based Joint Commission International (JCI). This is one of the highest seals of approval for medical facilities and ensures that the hospital meets the highest standards of patient safety and quality care.
Patients and Visitors
Patient Information at UPMC Aut Even Hospital
If you are planning to attend UPMC Aut Even Hospital, please review this online guide. It may answer your questions on admission, payment options, and what to bring during your time with us.
Visitor Information at UPMC Aut Even Hospital
Please review this information if you plan on visiting a patient at UPMC Aut Even Hospital. Many questions on visiting hours, parking facilities, and details of amenities within the hospital can be found on our visitor information page.
Accommodations
All our staff have a commitment to creating the most welcoming environment for each patient. Most patient rooms are private and feature telephones and flat-screen televisions. Patients are admitted to either a private or semi-private room depending on their insurance cover, availability or in response to special needs. If you require accommodation that is not covered by your insurance, this may be facilitated following discussion with the Patient Accounts Department.
Learn more about our amenities.
Departments and Specialties at UPMC Aut Even Hospital
We provide a wide range of medical and surgical procedures at our state-of-the-art healthcare facility in Kilkenny. Some of our main services include:
View all services at UPMC in Ireland.
Consultants
At UPMC Aut Even Hospital, our medical and surgical consultants are leading practitioners in their fields. Alongside excellent facilities and a dedicated and highly skilled nursing team, we offer access to a world-class consultant network. Find a consultant.
Payment
Patients attending UPMC Aut Even Hospital have a variety of options regarding payment; both self-pay and insurance. We are long term partners of the HSE (Health Service Executive) and private insurers and work diligently to ensure everyone has equal access high-quality healthcare, delivered in a timely fashion.