UPMC treats first patients at new Bon Secours Cork Cancer Centre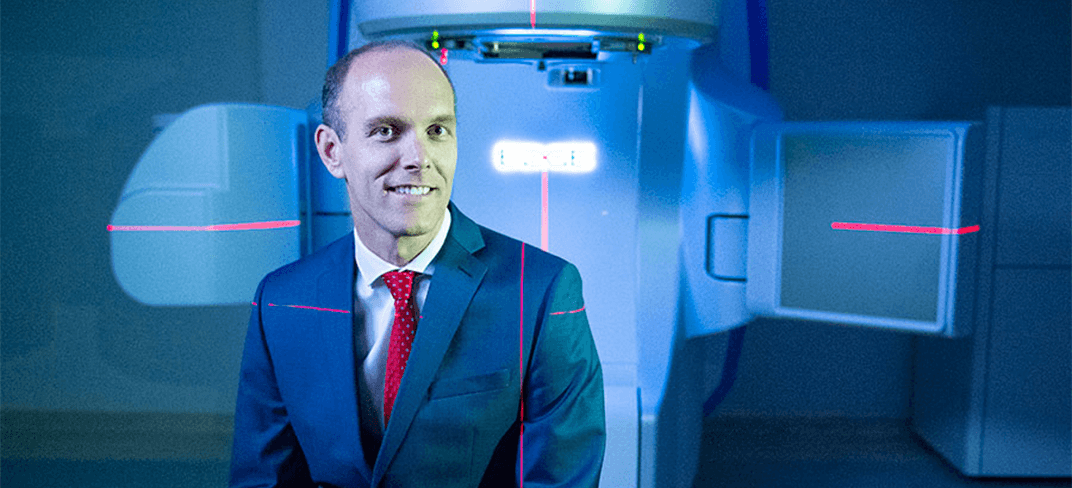 13 August 2019 — UPMC Hillman Cancer Centre has expanded its footprint in Ireland and is now providing radiotherapy to patients at the new Bon Secours Cork Cancer Centre, on the city's Western Road.
Through a joint venture with UPMC, the Bon Secours Cork Cancer Centre brings the most advanced radiation therapy services to the region — offering medical, surgical and radiation oncology under one roof. Patients will receive integrated cancer care, including rapid screening, timely diagnosis and advanced treatment tailored to their specific needs. The centre is part of an overall €77 million development of the Bon Secours Cork Hospital.
"Local patients previously had to travel to Dublin for advanced radiotherapy services, but they can now receive this critical care closer to home," said David Beirne, senior vice president of UPMC International and CEO of UPMC Whitfield Hospital Waterford, home of UPMC's other advanced radiotherapy centre in Ireland. "We are delighted to build on our long-standing relationship with Bon Secours to support the creation of this new facility, which is second-to-none in terms of convenient, state-of-the-art screening and treatment in the region."
Patients will now have access to services that were previously unavailable in the Cork and Munster region, including stereotactic radiosurgery, a non-surgical radiation therapy that uses concentrated radiation beams in high doses to destroy tumours in hard-to-reach areas of the body while minimising damage to surrounding healthy tissues. This autumn, the centre will begin using innovative Varian Edge technology to deliver highly focused treatments in fewer sessions.
"It's an honour for me to offer state-of-the-art radiotherapy, including stereotactic technology, to patients in this area for the first time," said radiation oncologist Dr. Paul Kelly, who will lead the radiotherapy services at Bon Secours Radiotherapy Cork, in partnership with UPMC Hillman Cancer Centre. "Providing access to care in a timely manner with the support of UPMC's world-leading experience and quality assurance is a very exciting opportunity."
The UPMC Hillman Cancer Centre, which is ranked as one of the top 10 cancer hospitals in the United States, is widely recognised for its high standards of service, scientifically-based treatment protocols, extensive research and technologically advanced treatments as part of its multi-disciplinary care management. In addition to the two locations in Ireland, UPMC Hillman has additional international cancer treatment facilities in Italy among its network of more than 70 cancer centres.