UPMC & RCSI partner on fantastic Concussion fellowship opportunity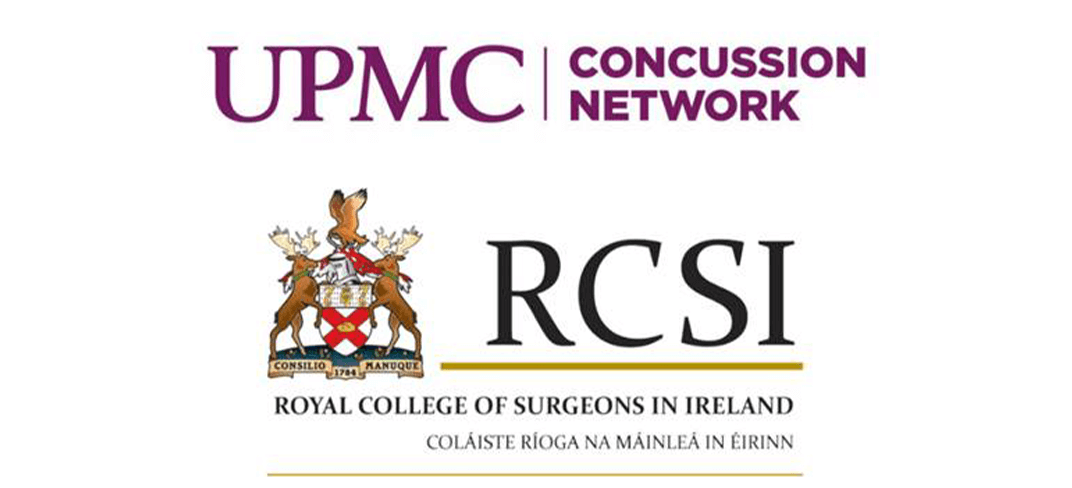 24 September 2019 — The Royal College of Surgeons in Ireland and UPMC have partnered to offer a unique concussion research fellowship opportunity to develop and implement a sport-related concussion (SRC) research programme in Ireland.
The UPMC/RCSI Concussion Research Fellowship, in honour of the late US Ambassador to Ireland Dan Rooney, is a 2-year fellowship that includes a 6-month secondment to UPMC Rooney Sports Medicine Complex in Pittsburgh, USA as well as 18 months in Ireland, based between UPMC Whitfield Hospital, Waterford and RCSI, Dublin.
Named in honour of the late US Ambassador to Ireland, Dan Rooney, and made possible by his family's ongoing support for Sports Medicine and Concussion advancement, this 2-year fellowship will involve RCSI, UPMC Ireland and UPMC Concussion Network partners in Ireland working with the fellow to develop a SRC programme, based on initial training/mentoring in concussion clinical research methods and development of clinical research outputs through UPMC.
During the 6-month secondment, the fellow will work with Dr. Michael "Micky" Collins, PhD, clinical and executive director, the UPMC Sports Medicine Concussion Program and Dr. Anthony P. Kontos, PhD, research director, who leads the concussion research laboratory, to develop baseline clinical knowledge of concussion, its evaluation, and concussion clinical research methods; the fellow will also participate in collaborative research projects with colleagues at UPitt/UPMC and RCSI.
Frequent visits to Concussion Network partner clinics in Cork, Galway, Dublin, Kilkenny, Mayo and Belfast will take place throughout the programme.
Founded in 2000, the UPMC Sports Medicine Concussion Programme has grown a multidisciplinary team to assess, diagnose, and treat concussions. Under the guidance of Dr. Collins, the programme records more than 18,000 patient visits, involving between 6,000-7,000 unique patients, each year. The clinical team is involved in the evaluation and management of concussions for athletes at all levels of sports participation in addition to patients with non-sports related concussion and other neurologic and psychiatric disorders.
Dr. Kontos leads the concussion research laboratory including over 2,500 square feet of research and office space comprising of research equipment, a full host of research-oriented software and advanced neuroimaging tools. An exciting aspect of the research lab is the Concussion Research Registry, a clinical research database that provides access to data on thousands of patients for clinical research projects. The program is a leading source for concussion research having published over 200 peer-reviewed concussion research studies within many respected journals of medicine. The fellow will be under the mentorship of Dr. Collins and Dr. Kontos throughout the duration of the program and accountable to RCSI's Dr. Helen French and Louise Keating.
Closing date for this fantastic opportunity is 5pm on Friday 20th September 2019. Applicants should email their CV, Covering Letter and Personal statement to Natalie Moore HR Co-Ordinator, UPMC Whitfield Hospital, natalie.moore@whitfieldclinic.ie