UPMC Whitfield and Other UPMC Facilities in Ireland to Help Train Clinicians for Network of International Hospitals in China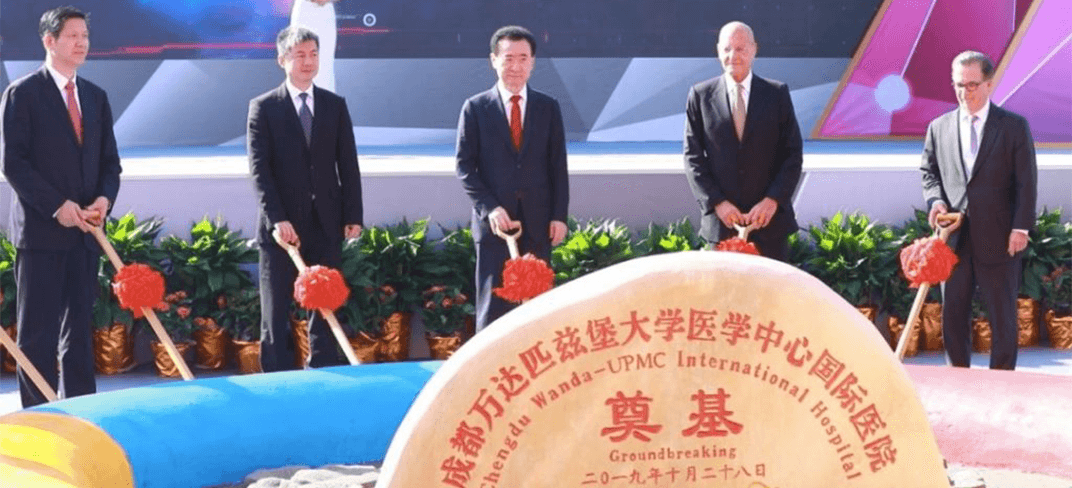 29 October 2019 — UPMC and Wanda Group, one of the largest conglomerates in China, have broken ground on the first of what is expected to be a network of hospitals in major cities across China. Financed by Wanda, the hospital in the southwestern Chinese city of Chengdu is expected to meet the highest international quality standards when it opens in three years.
As co-manager of the new hospital in China's fourth-largest city, UPMC is providing its expertise in hospital design, clinical operations, technology and management to ensure a patient- and family-centric experience. UPMC followed a similar path in Ireland, where it first developed an advanced radiotherapy centre in Waterford in 2006 and subsequently added UPMC Whitfield Hospital, a second cancer centre in Cork and the UPMC Concussion Network.
The first hospital in Chengdu will create a model that will be used to start construction on the other facilities over the next five years. UPMC will train the new hospital's staff in China and Pittsburgh—as well as in UPMC's international locations in Ireland and Italy