UPMC Virtual Care Introduces Video Visits for Patients Across Ireland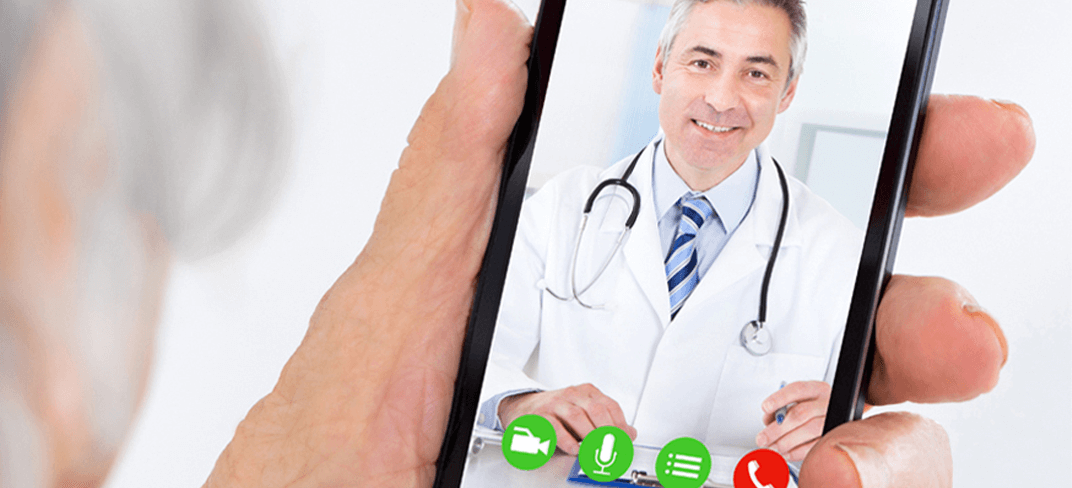 2 June 2020 – As the need for telemedicine continues to grow worldwide, UPMC, a provider of high-quality health care in the South East and the Midlands, is now offering video appointments through UPMC Virtual Care for patients seeking treatment in select specialties.
Currently, 15 consultants in 10 specialties, including ophthalmology, urology, orthopaedics, sports medicine and radiotherapy, are providing UPMC Virtual Care using the secure, GDPR-compliant Microsoft Teams platform. Additional practitioners will be added in the months to come.
"As part of UPMC's efforts to serve our patients and our communities, plans were in place to implement virtual care offerings even before the COVID-19 outbreak," said David Beirne, managing director of UPMC in Ireland. "The changes we've seen across the world and in Ireland over the last several months have only emphasised the increased need for this type of care as we move forward."
Using the video-conferencing capabilities of the Microsoft Teams platform on their computers, tablets or smartphones, patients can securely connect with their physicians from home as opposed to visiting an office. Patients receive a text message containing a link to their virtual visit through Teams, which they can access without the need for a special download.
In-person visits at UPMC's locations in Ireland, including UPMC Whitfield in Waterford, UPMC Kildare in Clane, the UPMC Carlow Outreach Centre and UPMC Hillman Cancer Centre locations in Waterford and Cork, will still be required in some situations, such as emergencies and when a procedure is needed.
Prior to the availability of virtual visits, some patients were commuting for hours each way to seek care at UPMC's facilities. The new option to connect via UPMC Virtual Care eliminates geographic barriers, allowing patients from the South East and beyond to access UPMC's renowned specialty care without the need to travel.
"We have always focused on providing high-quality care close to home—but now we're bringing it into people's homes to keep them safe and healthy," added Beirne.
Patients interested in making a virtual care appointment should visit the UPMC website for scheduling information.
About UPMC in Ireland
A $21 billion healthcare provider and insurer, Pittsburgh, Pennsylvania-based UPMC is inventing new models of patient-centred, cost-effective, accountable care. Working in close collaboration with the University of Pittsburgh Schools of the Health Sciences, UPMC shares its clinical, managerial and technological skills worldwide through its innovation and commercialisation arm, UPMC Enterprises, and through UPMC International.
Providing high-quality healthcare in the South East since 2006, UPMC's operations in Ireland now include UPMC Whitfield Hospital in Waterford, UPMC Kildare Hospital in Clane, the UPMC Carlow Outreach Centre, UPMC Hillman Cancer Centre radiotherapy locations at UPMC Whitfield and in Cork, and the UPMC Concussion Network. UPMC is the Official Healthcare Partner of the GAA and GPA.