New UPMC Nursing Council Advances Excellence and Knowledge Worldwide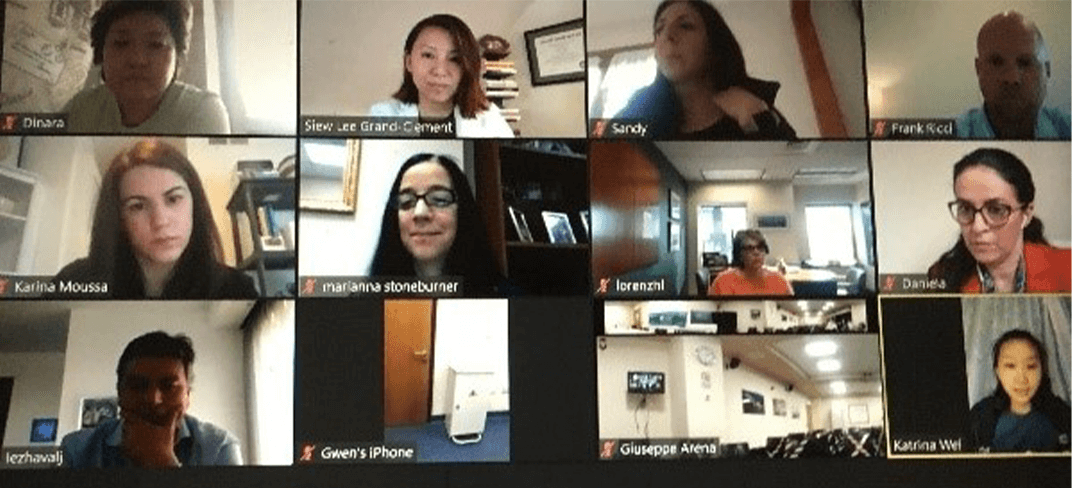 9 June 2020 – It was fitting that on 12 May, International Nurses Day, UPMC's newly formed International Nursing Leadership Council held its first meeting. The council, made up of nursing leaders from across UPMC, established a collaborative community to facilitate the global exchange of best practices in nursing.
The council's 15 nursing leaders represent all five countries where UPMC operates – Ireland, Italy, China, Kazakhstan and the United States. This group will set and implement high standards of safety and care, while driving quality improvement in nursing.
"The resources available to us in Ireland as part of the UPMC network have allowed us to work towards creating an environment that facilitates learning and growth for our nurses," said Gwen Daniels, chief nursing officer, UPMC in Ireland. "This council provides a platform to further their professional development and advance nursing welfare at UPMC, throughout Ireland and around the world."
Through quarterly meetings, the council will leverage best practices, recognise achievements and create strong nursing connections while implementing the UPMC Nursing Vision, which aims to create the best patient experience by selecting, advancing, retaining and rewarding the highest-performing nurses. The council will also work to develop systems and programs that create consistency and excellence in patient care worldwide.
"UPMC brings high-quality care close to home through one of the largest and most experienced international divisions of any U.S. academic medical center. We plan to advocate as a council for the improvement of health standards and the availability of needed health care services for the global populations we serve," said Siew Lee Grand-Clément, M.S.N., vice president of clinical operations, chief nursing officer and chief quality officer, UPMC International. "We want to empower all UPMC nurses to consistently address key challenges in the countries where they provide care."
For additional information about global nursing careers at UPMC, visit UPMC.ie/careers.