UPMC Thanks Civil Defence Crews for Helping Radiotherapy Patients Continue Care During COVID-19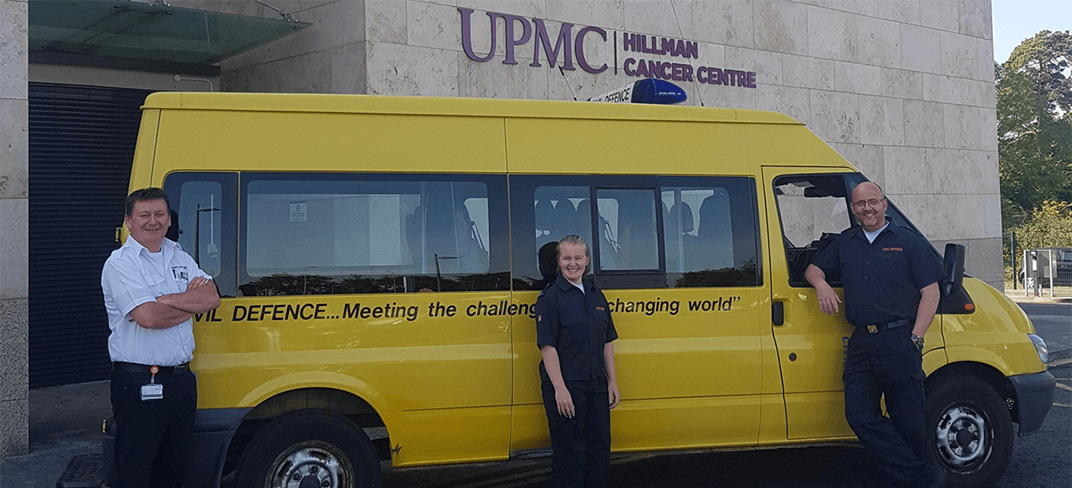 UPMC employee, Derek Kirby, is pictured with Waterford Civil Defence volunteers, Sharon Burke and Derek Burke, and their vehicle.
11 June 2020 – Patients requiring radiotherapy treatments following a cancer diagnosis find navigating to their appointment especially challenging during the COVID-19 crisis. UPMC Whitfield Hospital employee, Derek Kirby, was among the first to hear of these patients' plight since South East Radiotherapy Trust (SERT) buses are unable to operate due to COVID-19 restrictions. He quickly sprang into action to find a solution.
Thanks to Kirby's strong connection with the Civil Defence, volunteers such as Jimmy Byrne, from Clonmel, and Sharon Burke and Derek Burke, from Waterford, were able to assist patients in safely commuting to the UPMC Hillman Cancer Centre, where they could continue their critical cancer care.
We wish to extend a massive thank you to Civil Defence crews in Waterford and Clonmel for transporting our patients. During this unusual time, we are so grateful to our community who pitched in and helped us deliver the advanced, trusted care to which our patients are accustomed. UPMC also acknowledges and thanks all SERT volunteers and wishes them a speedy return to service.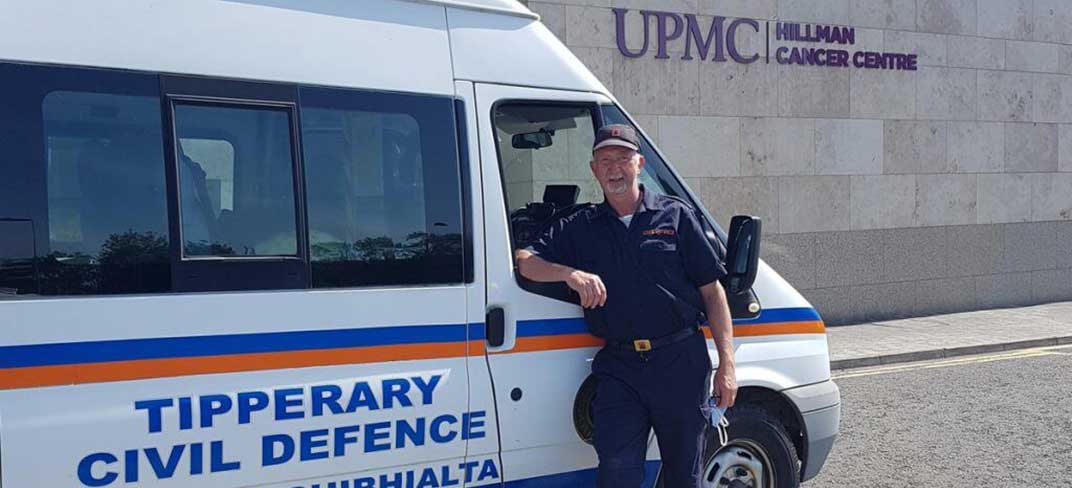 Clonmel Civil Defence volunteer, Jimmy Byrne, is pictured with his vehicle.