UPMC Ashbourne Cup Weekend Commences in Waterford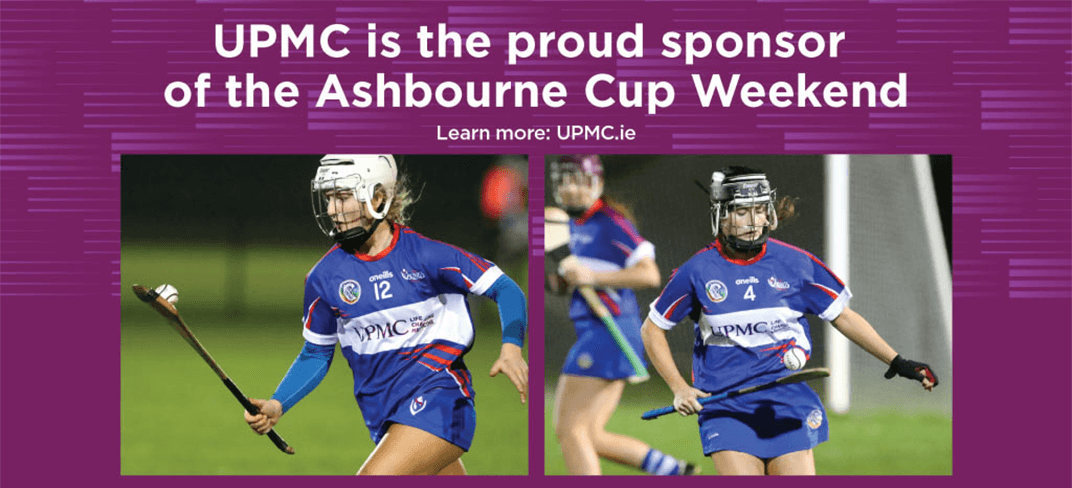 14 February 2020 — This weekend, 14 Third Level college camogie teams have arrived at the WIT Arena for UPMC Ashbourne Cup Weekend. Teams from across the country are competing in the Ashbourne, Purcell, Fr. Meaghair and O' Maolagain Cup competitions.
View the weekend's full schedule here.
UPMC, the Official Healthcare Partner of the GAA and GPA, is sponsoring the 2020 Ashbourne Cup Weekend as part of an ongoing commitment to building healthier communities across Ireland, according to David Beirne, managing director of UPMC in Ireland and senior vice president of UPMC International.
"UPMC is proud to support the WIT Vikings GAA Club, and this collaboration with the CCAO further strengthens our support for Gaelic players across the country. With WIT a current member of the 20×20 Women in Sport campaign, I am especially delighted that UPMC, the CCAO, and WIT are working together to support women's participation in sport. We are excited to have some of the country's top camogie players here in Waterford this weekend and to be part of the inclusive movement to encourage and accelerate progress for women's sport in Ireland."
Speaking on behalf of WIT Vikings GAA Club, Development Officer and CCAO Treasurer Katie Redmond said:
"The Club and the WIT Arena are delighted to have the opportunity to host this year's event and welcome all teams and spectators to our wonderful facilities here in the WIT Arena, for what I am sure will be an exciting weekend, showcasing some of Camogie's greats. Having worked closely with UPMC over the last year in our Club sponsorship, the partnering of the CCAO Third Level Camogie with UPMC Whitfield – a world class healthcare provider – is a natural fit for the Ashbourne Cup Weekend in 2020."