UPMC Nurses in Ireland Adopt Cloud-Based Technology to Transform How They Practice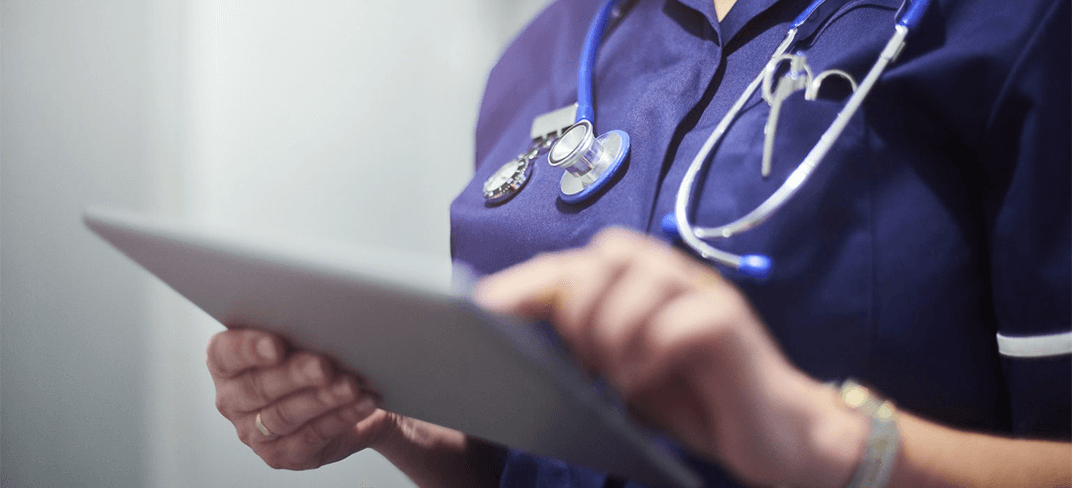 14 May 2020 — Nurses at UPMC facilities in Waterford, Kildare, Cork, and Carlow have revolutionised the way they communicate, schedule shifts, and train through new cloud-based technology — leading the way for use by other clinicians across this global healthcare provider and insurer.
With the implementation of Microsoft Teams, a GDPR-compliant platform for collaboration, communication, and information sharing, nurses have streamlined their processes to adapt to the rapidly changing healthcare landscape, ultimately allowing them more time to focus on patient well-being.
"Patient care is always our priority, but there are so many other facets to nursing. We have to be innovators, constantly looking for ways to improve our practices and to maximise the resources we have available to us," said Gwen Daniels, chief nursing officer, UPMC in Ireland. "This technology has been essential as we adapted to the realities of COVID-19, when rapid communication and the seamless sharing of information were critical, and we will continue to transform the way we work in the future."
UPMC Whitfield Hospital in Waterford was the first UPMC location of more than 40 hospitals worldwide to schedule nurses using the Teams "Shift" application, which accounts for availability to properly staff wards. This is particularly challenging when nurses are deployed during this pandemic to areas where they do not normally work.
With a more mobile and agile nursing staff, leadership now uses Teams' file-sharing capabilities to keep everyone up to date on changing guidelines, policies, and procedures, and the platform's video conferencing and live presentation features have allowed nurses to train for new assignments virtually while practicing social distancing. The secure chat feature facilitates patient handoffs and has increased communication among nurses across UPMC's locations in Ireland.
As a provider of high-quality healthcare services in the South East and the Midlands, UPMC is a leading academic medical centre that encompasses hospitals, outpatient sites, cancer centres, senior living facilities and other operations in the U.S., Italy, China and Kazakhstan.
"We understand the critical role nurses play in advancing the world-class care that UPMC provides, and this technology has allowed our team to transform itself, digitalising so many functions that previously took place in a conference room," said Daniels. "We look forward to sharing our learnings with all of UPMC and across our entire profession."