UPMC Adds Most Advanced Radiosurgery System to Help More Irish Cancer Patients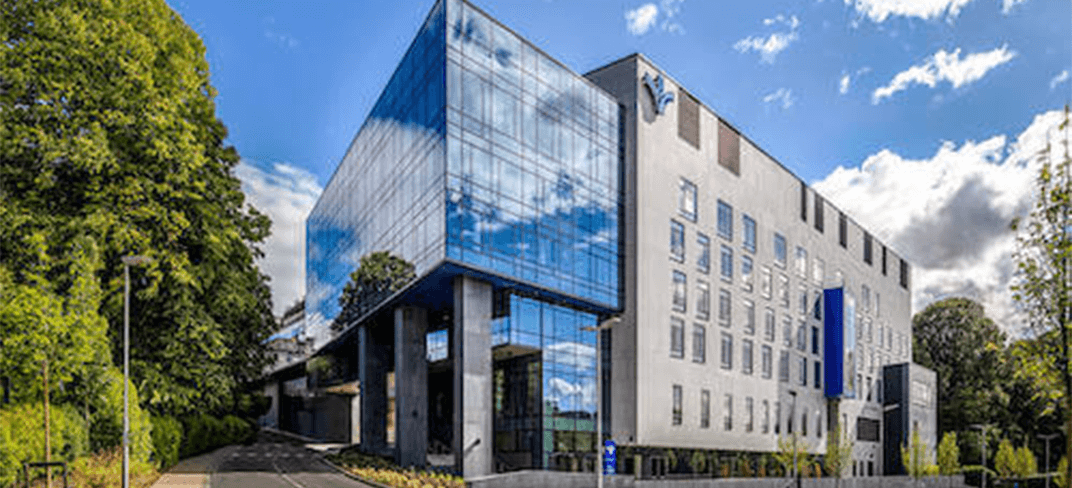 17 August 2020 – Cancer patients with difficult-to-reach brain, spine, lung and other tumours are now benefiting from one of the world's most advanced stereotactic radiosurgery systems (SRS) at Bon Secours Radiotherapy Cork in Partnership with UPMC Hillman Cancer Centre.
Using the first HyperArc technology available in Ireland from Varian Medical Systems, clinicians in Cork recently treated a patient's multiple brain metastases simultaneously with this non-surgical approach.
"With HyperArc, we can treat up to 10 tumours in a targeted way all at the same time, in under half an hour," said radiation oncologist Paul Kelly, M.D., who leads radiotherapy services at Bon Secours Radiotherapy Cork. "Previously, patients had whole-brain radiation with the side effects of significant fatigue, memory issues and hair loss that are not associated with SRS to the same extent."
In combination with the Varian EDGE™ treatment platform, the HyperArc uses focused beams of high-energy radiation to destroy tumours, while minimising damage to surrounding healthy tissues.
"Before our centre offered SRS, patients in this region who needed stereotactic radiotherapy treatment had to travel for hours each way to Dublin, multiple times a week, and often would decide to forgo treatment rather than endure the hardship and cost of this journey," said Kelly. "Providing this cutting-edge treatment with the support of UPMC's world-renowned oncology team is an exciting advance for our patients."
A stereotactic radiosurgery treatment with the EDGE is completed much faster — within 15 to 20 minutes — compared with 30 to 60 minutes with previous systems, improving accuracy and comfort for patients.
Located on the ground floor of the Bon Secours Cork Cancer Centre, the radiotherapy department is part of a joint venture with the UPMC Hillman Cancer Centre, one of the largest integrated cancer treatment networks in the United States and internationally. In addition to assisting with the set-up and training for this new technology, the partnership provides Kelly and his team with access to leading oncologists and SRS experts at UPMC Hillman in Pittsburgh, Pennsylvania.
Along with its academic partner, the University of Pittsburgh, UPMC Hillman is one of just 51 cancer research institutions in the United States supported by the National Cancer Institute and designated as a comprehensive cancer center, giving more than 110,000 people each year access to leading-edge treatments and clinical trials.