UPMC Rises to Meet COVID-19 Challenge for Patients Covered by Ireland's Public Health System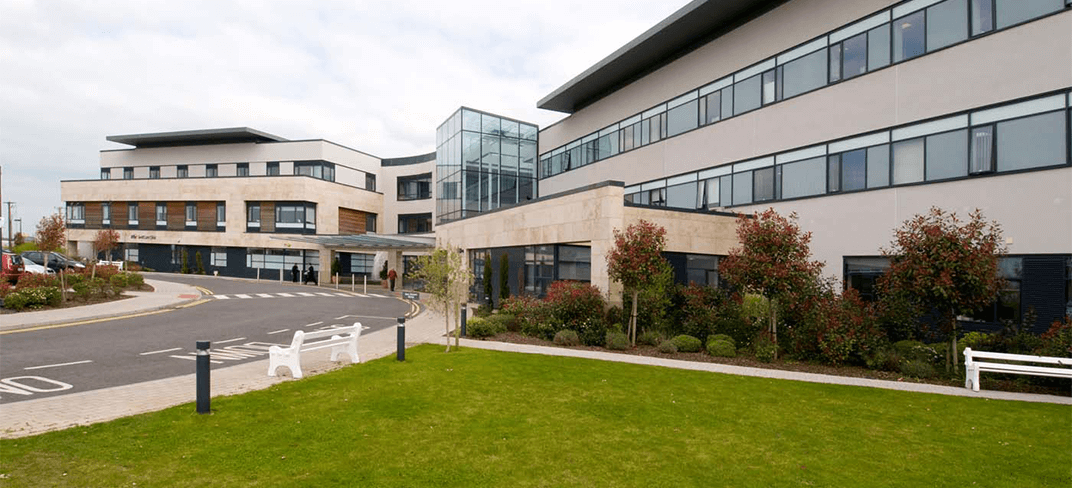 27 May 2020 – Fighting COVID-19 in Ireland is a team effort that UPMC joined early on, conducting more than 10,000 patient visits during the pandemic.
On 30 March 2020, a countrywide agreement with the Health Services Executive, the government organization that oversees publicly funded health care in Ireland, temporarily united public hospitals and private facilities, like those operated by UPMC, into one health system to combat COVID-19.
Two weeks ahead of that collaboration, UPMC Whitfield, in Waterford had already opened its doors to oncology patients who would normally seek treatment at the local public hospital to keep them safe from COVID-19.
"Prior to the pandemic, UPMC Whitfield opened its doors to all patients from the cath lab at University Hospital Waterford as its facility underwent renovations, and it was that experience of moving an entire service line from one hospital to another that prepared us for COVID-19," said Tara Grant, director of quality and patient safety at UPMC Whitfield. "As our new reality set in, we knew we could do more to help, starting with oncology patients."
Since then, access to UPMC Whitfield and UPMC Kildare, UPMC's newest facility in Ireland, located in Clane, has continued to expand across numerous specialties under the HSE agreement. It is no small feat to merge public and private health systems in a matter of days, but UPMC rose to the occasion.
"We implemented structural and procedural changes in a matter of days to ready our private facilities to care for an increased number of public patients," said Gwen Daniels, chief nursing officer, UPMC in Ireland. "We reallocated staff and space to meet the community's needs in a time of crisis while ensuring a smooth transition for patients and staff alike."
To avoid disruptions in care, technology infrastructure connecting the public and private facilities that normally would take months to install was completed in just days, facilitating a seamless process for staff to check records, lab results and scans. Additionally, the facilities team worked tirelessly to reconfigure physical space, creating a safer and welcoming environment for patients, and staff took on alternate roles to accommodate the hospitals' changing environment.
"We are proud of the strong relationships and the dedication of our team that allowed us to support the public health system in the ways we have over the last several months," said Grant. "As people seek treatment at different facilities than they may be used to, UPMC has been working tirelessly to ensure that all patients in the communities we serve, public or private, can receive the care they need."