UPMC Hillman Cancer Centre celebrates 15 years providing radiotherapy services to the South East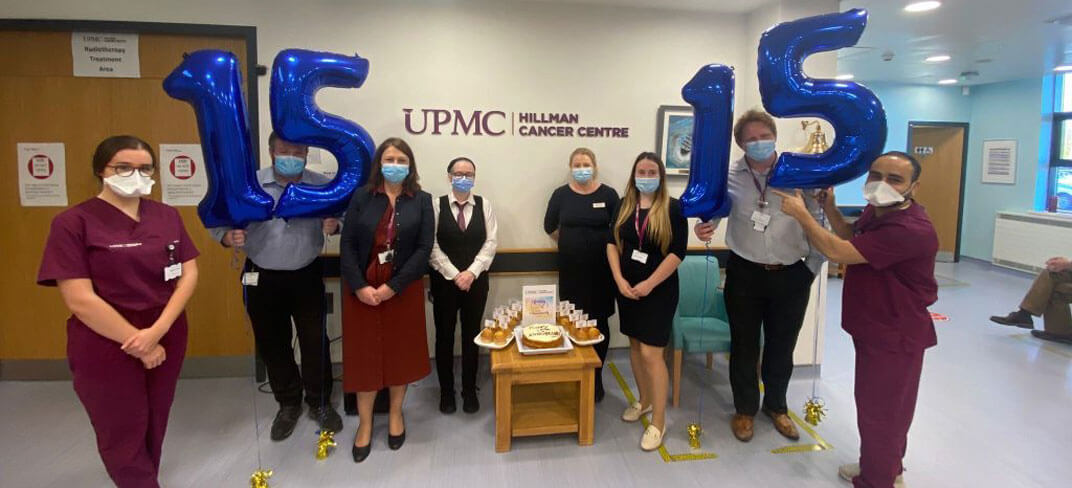 1 November 2021 — UPMC Hillman Cancer Centre, one of the largest integrated networks of cancer experts in the world, is celebrating 15 years since its arrival in Waterford. During that time, it has become a cancer care partner to hospitals and organisations across Ireland's South East and beyond.
"The centre at UPMC Whitfield Hospital was the first international location outside of the United States for the UPMC Hillman Cancer Centre, and it continues to exemplify the exceptional patient care that we offer around the world," said Elizabeth Wild, president of UPMC Hillman Cancer Centre, which includes more than 70 cancer treatment facilities globally. "I would like to offer my sincere congratulations to all of the team in Waterford as we celebrate this significant milestone."
She continued, "At UPMC Hillman Cancer Centre, our team is centred on the patient. The ability to tap the expertise of our international network means that our patients in Waterford and the South East have access to the most advanced cancer care, backed by evidence-based academic research."
"Chronically ill cancer patients previously had to travel 100 miles to Dublin for advanced radiotherapy services, but with the arrival of UPMC Hillman Cancer Centre, they have been able to receive this critical care and life changing medicine closer to home," said Gwen Daniels, general manager, UPMC Whitfield Hospital.
Looking to the future, David Beirne, managing director, UPMC in Ireland, said: "UPMC is uniquely positioned to deliver a better, integrated care model for people across Ireland in partnership with the Irish Health System. UPMC is at the forefront of implementing a patient-centred model of care, where people have the ability to access high-quality care close to home. The UPMC Hillman Cancer Centre in Waterford is a great example of how this works. All patients receive the same timely access to care, delivered by the same medical professionals, with no distinction between public or private payers."