UPMC and UCC to appoint experts to enhance cancer research in Ireland following new UPMC partnership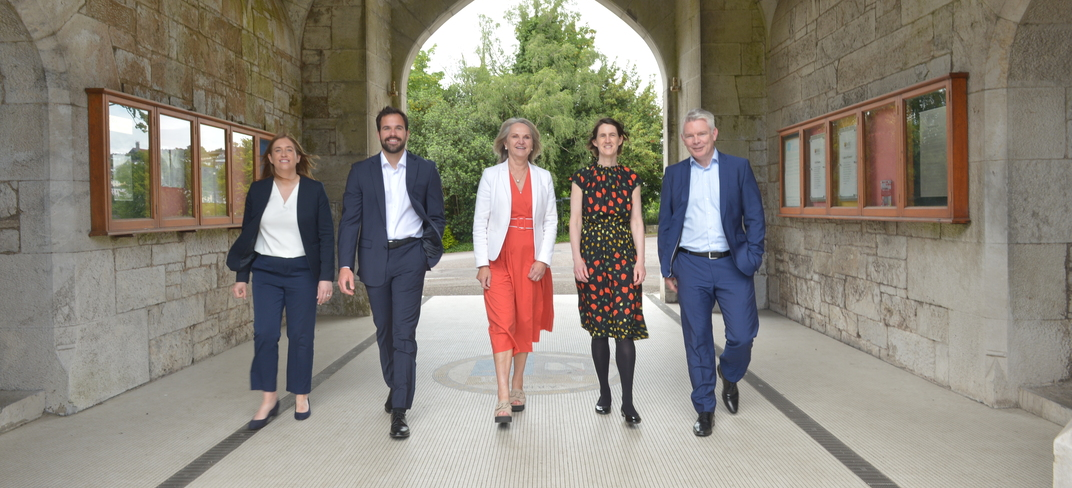 4 JULY 2022 - University College Cork (UCC) and UPMC have announced a new partnership in cancer research, starting with the appointment of two new Professors of Medical Oncology to UCC - key strategic positions in the pursuit of establishing an internationally-recognised Cancer Research Institute at the university.
The appointment of the two academic oncologists, funded by UPMC, is backed by the Health Service Executive (HSE) and the National Cancer Control Programme (NCCP) and will establish the foundation for research collaboration between UCC, the University of Pittsburgh and UPMC Hillman Cancer Centre, Pittsburgh.
This international collaboration will be integral to the progression of cancer research across the South of the Country and to establish a collaborative research environment, provide greater access to clinical trials for patients, and embed cutting-edge research in clinical care.
The partnership will appoint a steering committee comprised of representatives from UCC, Cork University Hospital (CUH), UPMC, and the University of Pittsburgh to develop a mutual research vision and to progress collaborative cancer research projects.
This collaboration with UPMC is result of the ambitious UCC Futures initiative that strives to bring the best and brightest Research Leaders to UCC and develop excellence in collaborative research. These Professorships will be fundamental to obtaining future large scale collaborative funding, receiving regional accreditation from the Organisation of European Cancer Institutes, and will ultimately lead to innovative scientific breakthroughs in the treatment of cancer.
Welcoming the partnership, Prof. Roisin Connolly, the Professor Gerald O'Sullivan Chair in Cancer Research at UCC, said:
"Our goal is to improve outcomes for patients through translation of innovative scientific findings to clinical trials and practice, bridging UCC and indeed international science with health care for those at risk of or living with cancer. Recruitment of the best and brightest in cancer research and clinical care to our region will play a pivotal role in the expansion of UCC's academic efforts in the cancer space. UPMC Hillman Cancer Centre is recognised internationally for its leadership in translational cancer research, and collaboration between our institutions will be significant in the advancement of cancer research programmes in our region and progressing the College of Medicine and Health's vision for an Academic Cancer Health System. By working together with local, national and international collaborators, we will bring more and better treatment options to the table for cancer patients in Ireland and further afield."
A national and international recruitment effort for the academic medical oncology positions is underway and will be supported by UPMC. The addition of these two positions is expected to expand research opportunities, potentially including such areas as cancer immunology, cancer genetics and early phase clinical trial development.
"These new co-funded positions will establish a two-way exchange of expertise between UCC, CUH and UPMC, ultimately driving progress in finding treatments and cures for cancer patients in Ireland and beyond," said Mary Hickey, Director of Oncology Services for UPMC in Ireland.
She continued: "UPMC has a long history of partnering with organisations in Ireland to expand access to high-quality health care in communities close to where they live. This latest collaboration will now fuel our efforts to expand life-changing cancer research in Ireland."
Prof. John O'Halloran, President of UCC, said;
"I want to thank UPMC for their support in making these new appointments a reality. Recruitment such as this is at the heart of our UCC Futures initiative, where we seek to strengthen our academic excellence, enhance our research, and translate that work into solutions to the problems facing our society. There isn't a family in Ireland that has not been affected by cancer - this partnership will support UCC's contribution to battling this terrible disease."