UPMC Sports Medicine Clinic Opens at TUS Moylish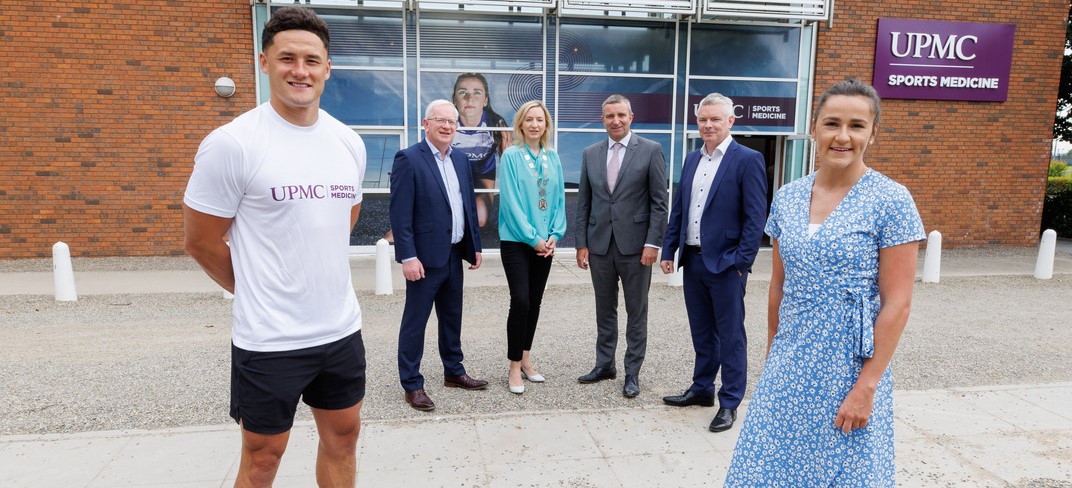 11 July, 2022. UPMC, a globally recognised leader in sports medicine and orthopaedics and a trusted healthcare provider in the South East and Midlands, today opened a new UPMC Sports Medicine Clinic at TUS Moylish in Limerick
"UPMC is proud to bring our communities access to advanced equipment and treatments close to home for athletes of all skill levels," said David Beirne, UPMC International senior vice president. "Part of the UPMC International Sports Medicine Network, this clinic will provide patients with outcomes-driven care while prioritising safe return to play regardless of the level the person competes at."
"At UPMC, we strive to build better athletes with a focus on not only recovery, but also injury prevention," said John Windle, general manager, UPMC sports medicine for UPMC in Ireland. "The UPMC Sports Medicine Clinic at TUS Moylish, overlooking Thomond Park, will be equipped and staffed to provide evidence-based, quantitative measurements of strength and performance for optimal care."
The clinic will be led by sports medicine physician Dr Dualtach Mac Colgáin and a team of sports physiotherapists.
"We are delighted to welcome the UPMC Sports Medicine Clinic to TUS Moylish. It is fantastic to be able to offer world-class sports medicine services to our region from the facility. It will ensure that TUS teams and the local community have access to the most up-to-date functional movement assessments, scientifically based strength and conditioning programmes, clinical diagnostics, including MRI scans, and equipment that will help with recovery and athletic development," said Professor Vincent Cunnane, President of Technological University of the Shannon. "UPMC is already a fantastic partner with academic institutions around the world in the areas of health research, technology and sport, and we look forward to growing our partnership with UPMC into the future."
The UPMC Sports Medicine Clinic at TUS Moylish is now accepting referrals from physicians, athletes, parents, and coaches or walk in appointments from the community. To make an appointment, email sportsmedicine@upmc.ie, or call 061-531312. For healthcare professionals, select 'Sports Medicine' under UPMC on HealthLink.