New Dermoscopy Service at UPMC in Waterford and Carlow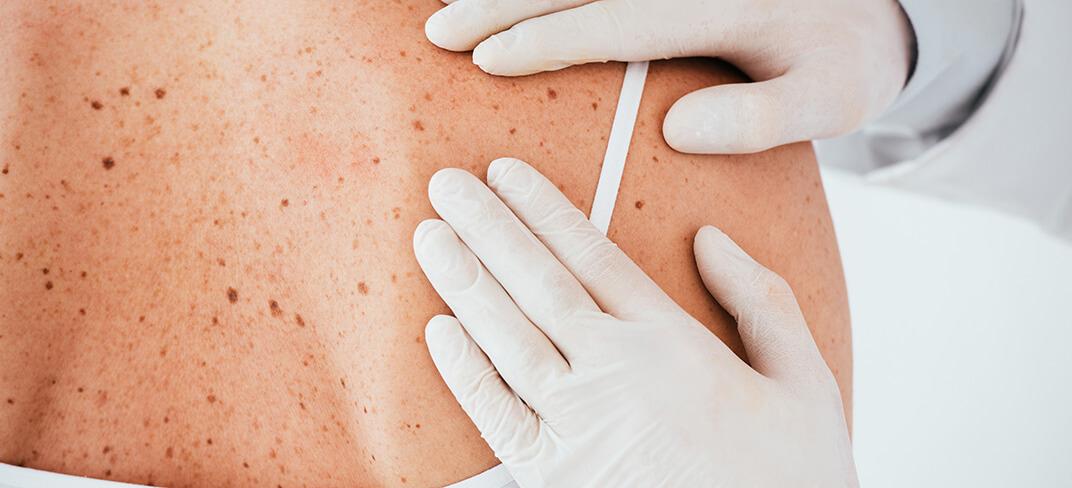 From February 2023, UPMC is delighted to welcome Rose Clinic to its facilities in UPMC Whitfield Hospital and UPMC Carlow Outreach Centre. This new service will provide a mole screening service led by Professor Paul Redmond, Chairman of the Department of Surgery at Cork University Hospital.
Rose Clinic was established to provide multidisciplinary care for skin health with the primary aim of identifying skin changes that lead to cancer, aiding in the diagnosis of skin cancer at an earlier stage.
What Service Is Offered?
The Rose Clinic in UPMC Whitfield Hospital and UPMC Carlow Outreach Centre will provide a mole checking service to patients. This service is available to anyone over the age of 16 who has; a changing mole/lesion, a bleeding mole/lesion and/or an itchy mole/lesion.
Clinics take place once a month at each of our UPMC facilities in Waterford and Carlow.
Patients attending their first appointment at Rose Clinic will meet with the clinic's nurse-led melanography team and following consultation, will undergo mole checking via an AI dermoscopy system. All images will be reviewed by doctor-led medical dermoscopists. If potentially concerning characteristics are found, the patient's case will be discussed at a multidisciplinary team meeting, overseen by Prof. Paul Redmond.
Patients will be contacted about their results, by phone or e-mail, within two weeks of their initial consultation and recommendations for further follow-up appointments will be provided, should they be required.
If a biopsy is advised as a next step, the patient will be referred by Rose Clinic to a Consultant Surgeon in one of UPMC's hospitals in Waterford, Kilkenny, or Kildare.
The cost of a mole screening appointment is €150.
Patients with questions relating to the Rose Clinic service should contact the clinic via phone (021 234 7560) or email at info@roseclinic.ie.