Respiratory Medicine Services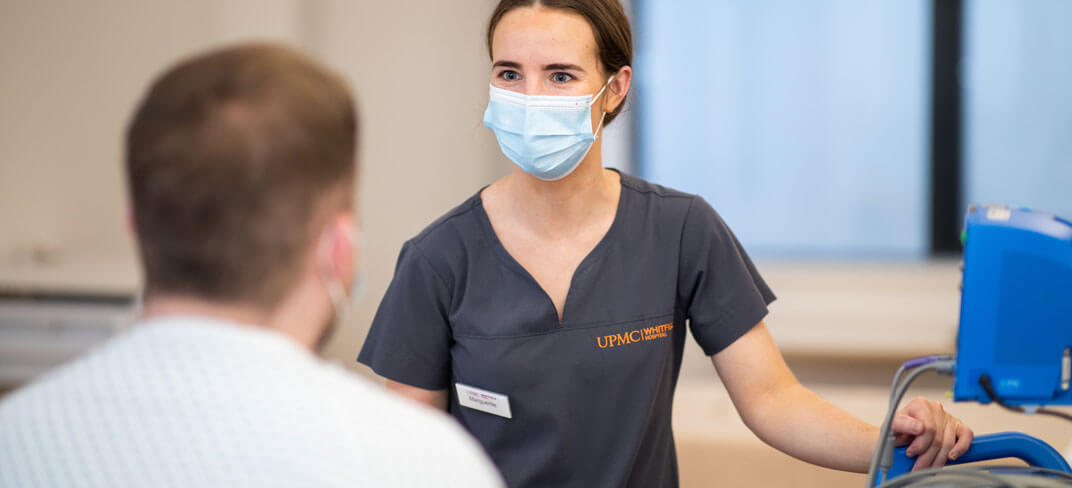 Respiratory problems encompass conditions that make it difficult for you to breathe freely. Allergy and asthma triggers, lung disease or inflammation, and sleep disorders can all lead to respiratory issues.
Ongoing respiratory conditions can make it hard to participate in sports or exercise, and certain conditions can lead to long-term health challenges. If you have shortness of breath or other breathing issues, it's best to see a specialist. Specialist physicians can diagnose the issue and establish a treatment plan.
UPMC Kildare Hospital and UPMC Aut Even Hospital give you access to specialists in breathing disorders and lung disease. Our experts provide you with a diagnosis and tailored solutions to help you breathe freely again.
Contact our Respiratory Services
To make an appointment, please get a referral from your GP. We offer respiratory services at the following UPMC locations:
Contact the UPMC Kildare Hospital Respiratory Department: 045-982300 or email upmckildare@upmc.ie.
Our locations are close to major road networks and public transport routes. Learn more about travelling to UPMC.
Respiratory Conditions we Treat
We offer diagnostic testing and personalised treatment plans for breathing and lung disorders.
We treat:
Sleep apnoea: A disorder that occurs when the throat constricts during sleep. This makes it hard to breathe. Untreated sleep apnoea can lead to heart problems.
Chronic obstructive pulmonary disease (COPD): A serious lung disease that causes reduced airflow. People with COPD find it hard to breathe freely.
Sarcoidosis: A rare disease that commonly affects the lungs. Clusters of cells develop that can cause lung damage or make it difficult to breathe.
Asthma: A disease that causes inflammation of the airways and shortness of breath.
Emphysema: A type of COPD in which the air sacs in the lungs get damaged, causing shortness of breath.
Lung fibrosis: Scar tissue develops in the lungs, causing breathing problems.
Specialised Respiratory Services and Treatments at UPMC
UPMC in Ireland offers state-of-the-art diagnostic services. If you suspect you have a respiratory condition, we will conduct pulmonary function tests to find out. These tests evaluate your lung capacity and indicate the presence of lung disease.
Diagnostic tests include:
Sleep testing: Testing at home and in hospital. You may need to complete a sleep diary and other tests to evaluate how well you sleep.
Polysomnography: Sleep study done on-site that measures your breathing, brain waves, and other functions during sleep.
Spirometry: A test to measure how well your lungs work. It measures how much air you can breathe in and how strongly you can exhale.
Bronchodilator response testing: Done with spirometry, this test measures your lung function. This test helps diagnose asthma or COPD.
Allergy testing: A test that evaluates your response to common respiratory irritants.
Based on your diagnosis, our expert care team develops a personalised treatment plan. Care providers help you find medications that work, recommend breathing exercises, and offer lifestyle advice. Your treatment plan will help you breathe clearer and learn to recognise triggers.
Why Choose UPMC for Respiratory Care
UPMC is a leading provider of respiratory medical care. The respiratory consultants at UPMC are highly regarded experts. Patients benefit from state-of-the-art diagnostic equipment and have access to one of the most advanced respiratory medicine facilities in Ireland at the respiratory laboratory and sleep clinic. Our consultants have advanced training and provide care centered around your specific needs.
Additionally, we are long term partners of the HSE (Health Service Executive) and private insurers, and work diligently to ensure everyone has access to high-quality healthcare, delivered in a timely fashion.
Our Consultants