For UPMC Whitfield Hospital Visitors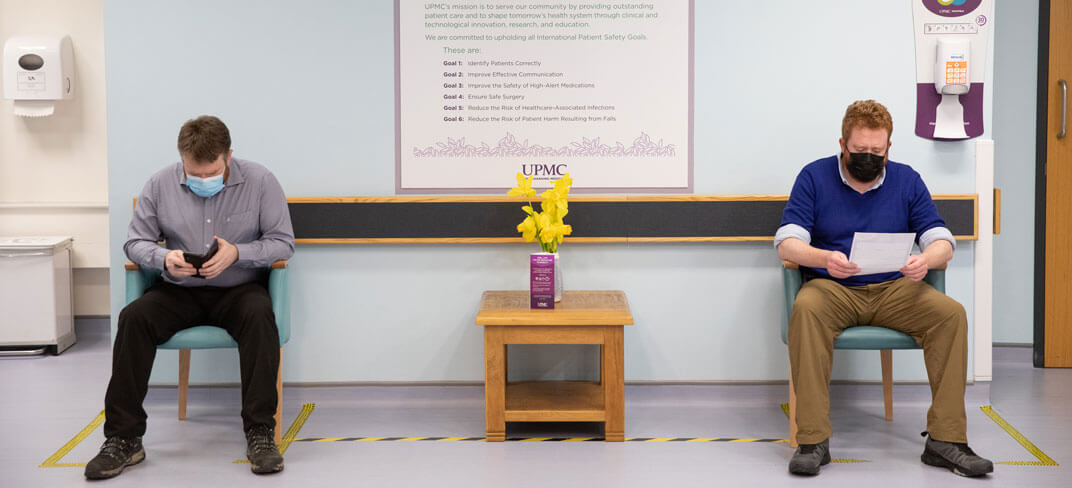 Visitors are very welcome at UPMC Whitfield Hospital.
Situated near major routes in the South East, and within easy reach of public transport networks, the hospital is easy to access and has plenty of parking.
We have an on-site restaurant and shop, providing you with most everything you need during your visit with us.
Visiting Hours
Visiting hours are 2.00 p.m. to 4.00 p.m. and 6.30 p.m. to 8.00 p.m.
Car Parking
The first 20 minutes of parking is free, with reasonable rates to cover the remainder of your time at the hospital. The car park is directly in front of the hospital and has a covered drop-off area.
No Smoking at UPMC Whitfield Hospital
No Smoking Policy
UPMC strictly prohibits smoking and the use of e-cigarettes in all areas of the hospital and near the hospital entrances.
There is a designated external smoking area. Please ask a staff member for directions.
If you're a smoker and would like help to quit, please speak with your doctor or nursing team about available options.
For safety reasons, we are also unable to allow candles, burners, or incense within the hospital. Please be aware that our fire safety and smoke detection systems are extremely sensitive and such products are likely to activate them.
Fire Safety
In the unlikely event of a fire, please follow the advice of our designated staff who have training in fire safety.
If you discover a fire, please contact a staff member or go to the nearest break glass point to raise the alarm.
Flowers
We ask that visitors refrain from bringing flowers into the hospital as part of our Infection Control and Health and Safety policies.
Symptoms of Covid-19, Cold or Flu
If you are planning to visit a patient and have symptoms of Covid-19, a cold, symptoms of flu, or other infectious disease, please avoid visiting UPMC Whitfield Hospital until you are better.
Masking
In line with national COVID-19 guidelines, the wearing of masks is mandatory in UPMC Whitfield Hospital, except for designated exempt cases. Please consult a member of our team at the entrance to the hospital for any queries that you may have.