UPMC Opens First International Sports Medicine Clinic at WIT Arena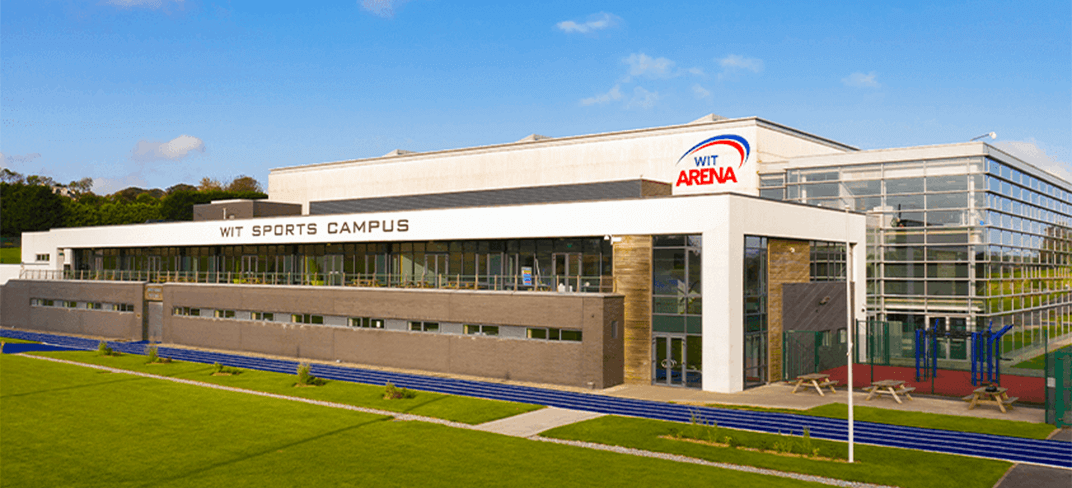 4 November 2020 – UPMC, a globally recognised leader in sports medicine and orthopaedics and a trusted healthcare provider in the South East and Midlands, this week is opening the UPMC Sports Medicine Clinic at WIT (Waterford Institute of Technology) Arena.
The clinic is the health system's first international location dedicated to sports medicine. It will offer a wide variety of equipment and services unique to the region, including:
the South East's only AlterG® Antigravity Treadmill™, which allows for pain-free lower extremity rehabilitation by reducing gravitational forces in a fall-safe environment;
Biodex technology, which guides return to play with validated, quantitative outcomes data obtained through computerised measurement of muscle function and output;
blood flow restriction rehabilitation, which uses a specialised tourniquet system to reduce blood flow to an extremity with the goal of increasing strength using low weight loads to mimic training at high loads;
and Winback and shockwave therapy, two non-invasive, evidence-based treatments that accelerate healing from sports-related injuries.
"At UPMC, we strive to build better athletes with a focus on not only recovery, but also injury prevention," said Patrick Carton, MD, director of orthopaedic sports medicine for UPMC in Ireland. "The UPMC Sports Medicine Clinic at WIT Arena will be equipped and staffed to provide evidence-based, quantitative measurements of strength and performance for optimal care."
The clinic will be led by sports medicine physician Dualtach Mac Colgáin, BSc, MSc (sports medicine), MICGP, and a team of sports physiotherapists.
Mac Colgáin and Carton will collaborate closely with their colleagues in Ireland and Pittsburgh, including world-renowned surgeon and chairman of the University of Pittsburgh Department of Orthopaedic Surgery, Freddie H. Fu, MD, and chief of Pitt's Division of Sports Medicine, Volker Musahl, MD. They aim to grow UPMC's programme beyond the South East, giving athletes across the country local and timely access to trusted diagnostic and treatment facilities.
The opening of the clinic coincides with UPMC's inaugural International Sports Medicine Conference, which will be held virtually on 7 and 8 November. Convened and hosted by Carton and chaired by Fu, the free event will bring together global experts to discuss the most innovative sports medicine care, which patients will now be able to receive in Waterford.
"UPMC is proud to bring our communities access to advanced equipment and treatments close to home for athletes of all skill levels," said David Beirne, UPMC International senior vice president and managing director of UPMC in Ireland. "Part of the UPMC International Sports Medicine Network, this clinic will provide patients with outcomes-driven care while prioritising safe return to play."
UPMC is the official healthcare partner of the GAA and GPA and the official sports medicine provider of the Pittsburgh Steelers, Pittsburgh Penguins, and more than 80 schools, universities, regional teams and events in Pennsylvania. A long-standing partner of WIT, UPMC is a proud sponsor of all WIT sports teams.
"We are delighted to welcome the UPMC Sports Medicine Clinic to the WIT Arena. It is fantastic to be able to offer world-class sports medicine services to our region's athletes from our facility," said John Windle, WIT Arena manager and head of WIT Vikings sport and physical activity. "UPMC is already a fantastic supporter of WIT in the areas of health research, technology and sport, and we look forward to growing our partnership with UPMC into the future."
The UPMC Sports Medicine Clinic at WIT Arena is now accepting referrals from physicians, athletes, parents, and coaches. To make an appointment, email sportsmedicine@upmc.ie, or call 051 376827. For healthcare professionals, select 'Sports Medicine' under UPMC Whitfield Hospital or UPMC Kildare Hospital on HealthLink.