New UPMC Institute of Health Clinic Officially Opened at the Connacht GAA Centre of Excellence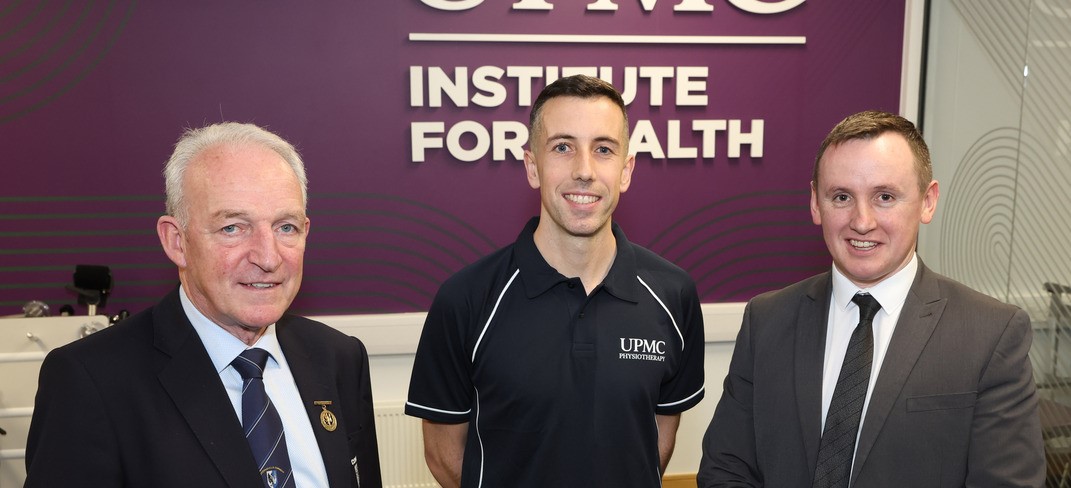 Mayo, 24 October 2022. World-leading health care provider UPMC and Connacht GAA have partnered together to open a state-of-the-art UPMC Institute for Health in Mayo that will benefit Connacht GAA, sporting groups and the wider community in the West of Ireland.
"Connacht GAA are delighted with the UPMC partnership which opens up the West of Ireland, and our GAA community in particular, to state-of-the-art facilities and the provision of sports medicine, physiotherapy services and rehabilitation programmes from our centre of excellence for our communities closer to home" said John Murphy, Connacht GAA Council President.
"As an organisation that is recognised globally as a leading academic medical centre, UPMC is a health care provider known for inventing new models of patient-centred care. With hospitals in Kildare, Kilkenny and Waterford, as well as a sports medicine clinics in Waterford, Limerick and Tipperary, this partnership with Connacht GAA, and the opening of the clinic, is a welcome addition for the provision of healthcare services in the West and providing access to care for everyone." said John Windle, general manager, UPMC Sports Medicine and Institute for Health.
The UPMC Institute for Health is a collaborative model for patients and clinicians informed by academic research and models of preventive care. The local community will benefit from the provision of sports medicine and physiotherapy services, as well as rehabilitation programmes for oncology, osteoarthritis, and cardiology. It will also include a falls prevention programme and ExWell medical exercise programmes for those suffering with chronic illness.
UPMC is the official health care partner of the GAA and GPA. Partnering with Connacht GAA, this is UPMC's first location in the West of Ireland. The UPMC Institute for Health Clinic at Connacht GAA Centre for Excellence is now accepting referrals from physicians, athletes, parents, and coaches or walk-in appointments from the community.