Endocrinology Services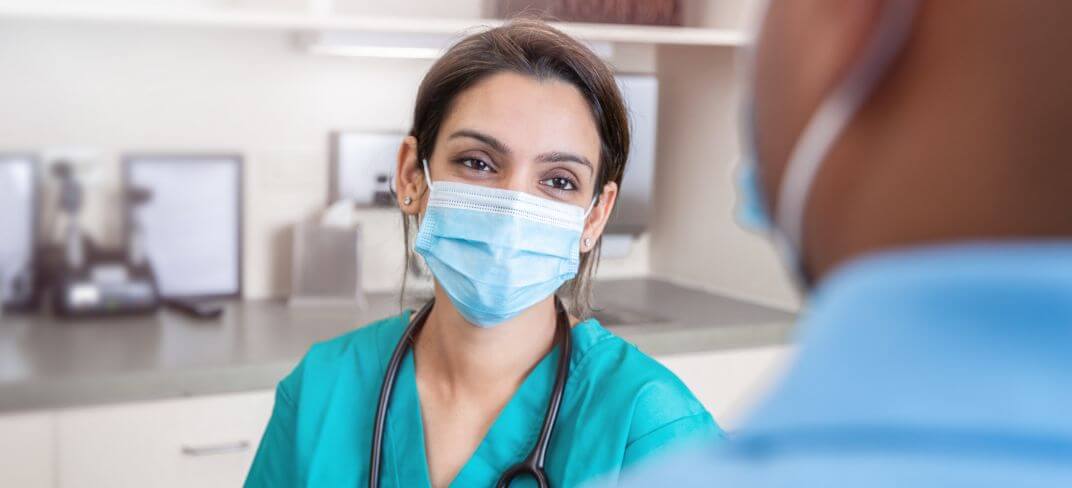 Endocrinology is the branch of medicine that treats a patient's hormonal system. If you have a thyroid condition, for instance, you might see an endocrinologist. These doctors also treat growth disorders, diabetes, obesity, and other hormone-related conditions.
At UPMC in Ireland, our doctors use the latest treatments. They provide a wide range of services for hormone conditions.
How to Make an Endocrinology Appointment
Contact an expert at a UPMC location near you and ask your GP for a referral. Locations include UPMC Aut Even Hospital, UPMC Kildare Hospital, and UPMC Whitfield Hospital.
Providing you patient-centred medical and nursing care is at the heart of everything we do at UPMC.
Travelling to UPMC for care
UPMC offers access to expert care within a short drive from home. We have locations in Clane and Waterford and an outreach centre in Carlow.
Learn more about travelling to UPMC for care.
Endocrine Conditions We Treat
Our doctors treat many hormonal conditions. Some of these include:
Adrenal gland disorders: The adrenal glands can over- or under-produce hormones such as adrenaline and testosterone.
Diabetes: A disease where your blood sugar is too high. We treat Type I and Type II diabetes.
Diabetic dyslipidaemia: A condition that is a risk factor for heart disease.
Differences/disorders of sex development: When the biological sex of a child is not clear.
Growth disorders: Growing too fast or too slow may stem from pituitary gland problems.
High cholesterol: Hormones affect the body's cholesterol levels. Numbers that are too high or low can contribute to other health issues.
Infertility/sub-fertility: Hormone problems can lead to infertility in men and women.
Insulin resistance: Hormone problems can change the body's sensitivity to insulin.
Neuroendocrine tumours: These mutated cells can become cancerous.
Obesity: Hormone problems can lead to weight gain.
Osteoporosis: Hormone problems can lead to weak, brittle bones.
Pituitary tumours: These tumours can cause vision changes and headaches.
Poly-autoimmune endocrinopathy: A rare, inherited autoimmune disease.
Polycystic ovarian syndrome: A hormone disorder in women.
Prader-Willi syndrome: A genetic disorder that causes obesity, shortness, and intellectual disability.
Thyroid cancer, thyroid disease, and thyroid nodules: Conditions affecting the thyroid gland .
Specialised Endocrine Treatments at UPMC
We help people who need treatment for hormone issues.
Our programmes include:
Bone health and calcium metabolism care.
Endocrine transition care. This happens when young adults transition from pediatric to adult diabetes care.
Obesity and weight management.
Treatment for hormonal consequences of diseases, including cancer, brain disease, and lung disease.
Why Choose UPMC for Endocrinology Services?
We offer high quality, comprehensive treatment close to home.
There are many other reasons to choose Endocrinology services at UPMC, such as the caring, professional service that our team of consultants and nursing staff provides.
Additionally, we are long term partners of the HSE (Health Service Executive) and private insurers, and work diligently to ensure everyone has access to high-quality healthcare, delivered in a timely fashion.
Our Consultants