Oncology: Rehabilitation Services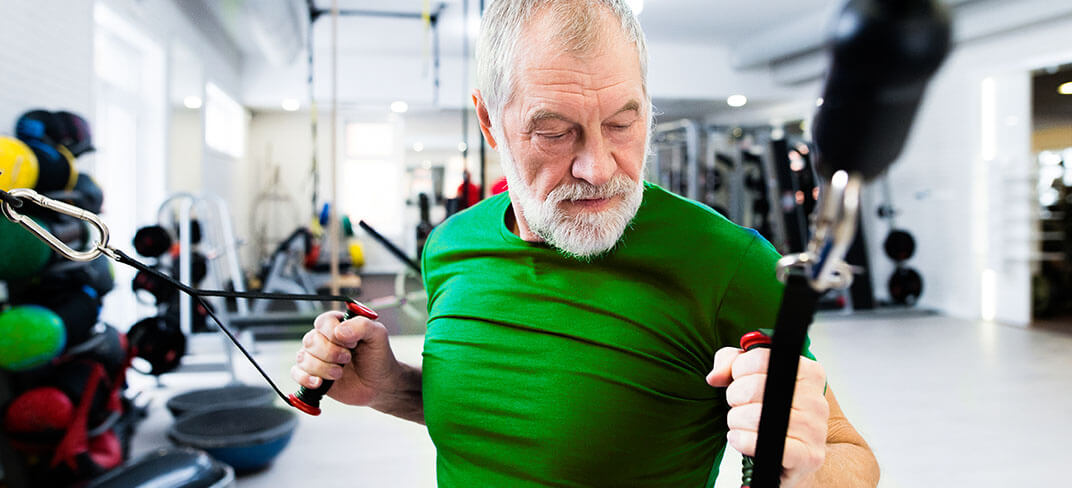 If you're currently going through — or recently finished — cancer treatment, our oncology rehabilitation programmes may be able to help you feel better and stay strong.
People with cancer have unique health needs. Treatments like chemotherapy and radiation therapy, while effective, can produce unwanted side effects. Some of these side effects continue through survivorship.
Being physically active before, during, and after treatment may help provide relief and ease some of those side effects. Physiotherapy may also help you recover faster and boost your immune system. It may even reduce the odds of the cancer recurring.
Our Oncology Rehabilitation Treatments
Our physiotherapists will assess your strength, flexibility, mobility, and endurance. They will design a rehab programme based on your individual needs.
A UPMC Sports Medicine Physician oversees the programme.
Our physiotherapists and sports medicine team can help with such issues as:
Balance problems
Bone health concerns
Difficulties with daily activities
Fatigue
Incontinence
Joint pain
Memory problems
Numbness in hands or feet
Pain
Swallowing problems
Swelling
Walking problems
We conduct these programmes in a safe, friendly environment. No matter what your current level of fitness is, we will help you reach your maximum potential.
Choose UPMC for Personalised Care
Early in your cancer treatment, you can meet with our physiotherapy team for an assessment. They will work with you to create a programme tailored to your needs and goals. Cancer rehabilitation may help you:
Avoid complications from treatment
Heal faster
Stay stronger
Support your immune system
Maintain your daily functions
Maintain your independence
Improve your quality of life
UPMC Institute for Health offers two outpatient oncology rehabilitation programmes.
One-to-one oncology rehabilitation programme
UPMC Institute for Health offers a one-to-one programme to patients at the pre-treatment to post-treatment stage.
We will work with you to minimise the following issues that may result from cancer treatment:
Changes in posture, which make it harder to hold your head up or may result in a "forward head"
Neck pain or stiffness, which makes it hard to look over one's shoulder, especially when driving
Shoulder pain, which could result in limited movement or winging of the shoulder blade
Decline in balance
Fear of falling
Weakness
Fatigue
Poor endurance
Numbness in hands or feet, which could result in difficulty walking
Pain, stiffness, or swelling in arms or legs
Post-treatment rehabilitation programme
UPMC Institute for Health offers a series of group exercise classes for those who've completed their cancer treatment. Because even after your treatment, you may find it hard to return to activities of daily living. You may:
Feel fatigued
Notice a decrease in muscle mass
Feel a decrease in your level of fitness
Have less strength
Have more body fat
Be less mobile than you were before cancer
We offer these post-treatment exercise classes to improve your strength, flexibility, endurance, and coordination. These classes are a stepping stone to returning to the fitness level you had before cancer treatment.
In our small group settings, you'll get an individualised rehab plan. The classes also offer peer support in a positive social outlet.
Our post-treatment programme consists of small group classes twice a week, typically for six weeks. All our programmes, however, are ongoing. You can keep attending until you're ready to move on to more advanced activities.
Contact Us or Enroll in a Programme
For more information or to speak with one of our physiotherapy team about enrollment in our Oncology Rehabilitation Programme, call 051-376 827 or email instituteforhealth@upmc.ie.
UPMC are long term partners of the Health Service Executive (HSE) and private insurers. We work diligently to ensure everyone has equal access to high-quality healthcare, delivered in a timely fashion.