UPMC Sports Medicine Clinic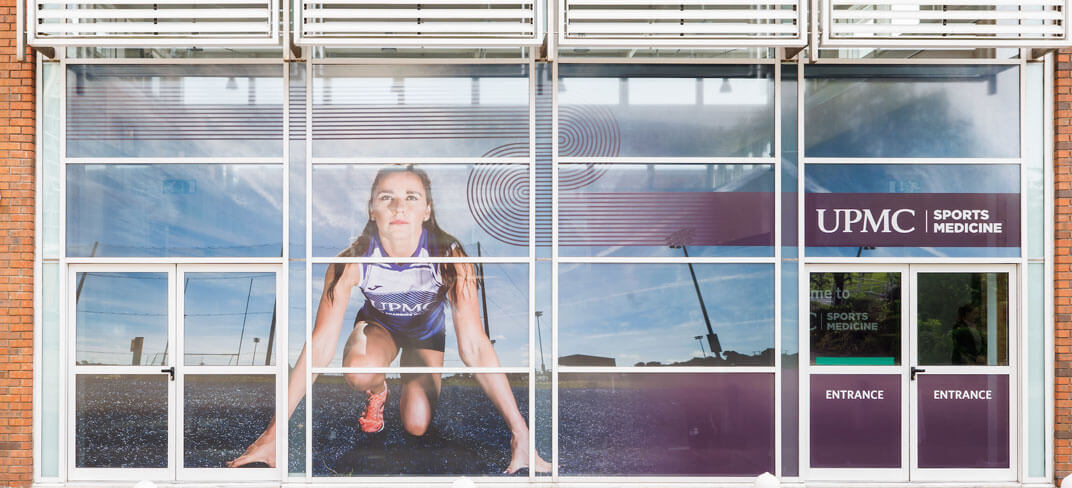 ---
Our clinic in Waterford at WIT Arena gives patients access to world-renowned sports and exercise injury treatment and rehabilitation closer to home.
The clinics includes state-of-the-art rehab gyms where our specialists assess strength and performance so you can safely get back to your sport.
Services at UPMC Sports Medicine Clinic
Our clinic offers:
A team of international sports medicine experts.
Cutting-edge equipment.
Advanced sports medicine treatments, some of which you can't find elsewhere in the South East.
Services include:
Sports medicine consultations and injury clinic, with same-day diagnostics.
Physiotherapy to treat bone, muscle, tendon, or ligament injuries, or to help you heal after surgery.
Blood flow restriction therapy.
Shockwave and Winback® therapy.
Sports performance testing.
Pre-season athlete and team screenings.
Heart screenings.
Biodex technology, which guides return to play with validated, quantitative outcomes data.
The only AlterG® Antigravity Treadmill™ in the South East, which allows for pain-free lower body rehab.
Make an Appointment at a UPMC Sports Medicine Clinic
Some, but not all services require a GP referral. For further information, please contact your nearest clinic.
Healthcare providers who wish to refer a patient can do so via HealthLink or email.