UPMC Outreach Clinic for Sports Medicine Services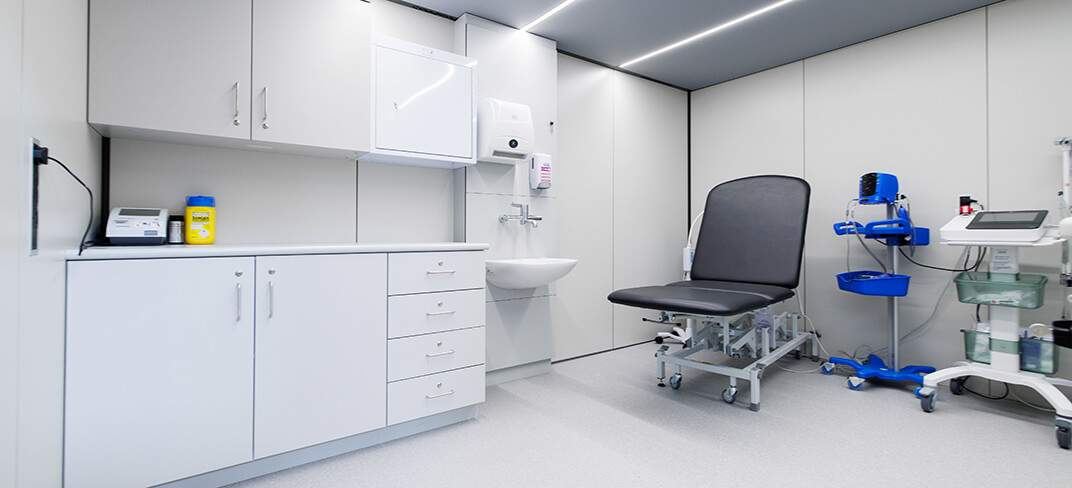 The UPMC Outreach Clinic in Kildare offers access to a sports medicine physician who can provide sports medicine assessments and sports injury treatments for athletes of all levels. Our team of experts are available to care for all your sports medicine needs.
Make an Appointment
The UPMC Outreach Clinic in Kildare accepts sports medicine referrals from GPs, athletes, parents, and coaches or walk-in appointments from the community.
To make an appointment, email sportsmedicine@upmc.ie or call us on 045-861120.
GP Referrals
GPs and other healthcare providers who wish to refer a patient can do so by email at sportsmedicine@upmc.ie or via Healthlink. Select 'Sports Medicine' under UPMC on Healthlink and then select "Kildare."
Location
The UPMC Outreach Clinic in Kildare is located at Vista Primary Care Building, Ballymore Eustace Road, Naas, Co. Kildare.
Contact Us
Contact the UPMC Outreach Clinic in Kildare by phone or email.

Tel: 045-861120
Email: sportsmedicine@upmc.ie
Sports Medicine Services at the UPMC Outreach Clinic
Services available at the UPMC Outreach Clinic in Kildare include the following:
Sports medicine consultations and injury clinic, with same-day diagnostics
Physiotherapy to treat bone, muscle, tendon, or ligament injuries, or to help you heal after surgery
Referral pathways to orthopaedic experts within the UPMC network
Our Experts
Sports medicine consultant Dr. Dualtach Mac Colgáin and a team of sports physiotherapists lead the UPMC Sports Medicine Outreach Clinic.
Learn more about UPMC Sports Medicine services and other clinic locations.