Heart and Vascular: Cardiology Services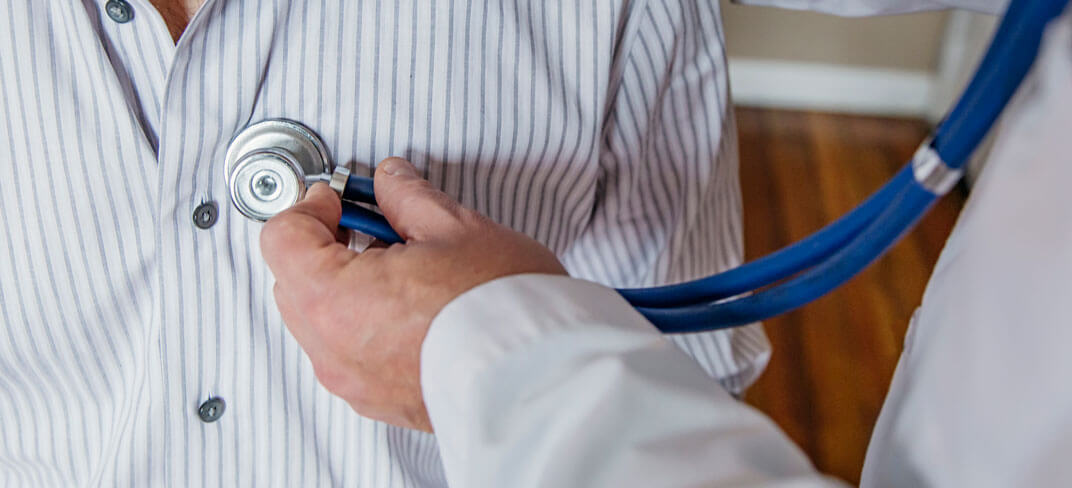 Heart disease is relatively common but can be very serious. Conditions such as chronic high blood pressure can lead to a stroke or a heart attack.
It's important to be aware of your risk factors and take care of any issues in the early stages whenever possible.
UPMC offers a range of services to help keep your heart healthy. We provide screening, diagnostic testing, and many of the most up-to-date treatment for patients.
How to Make a Cardiology Appointment
Contact a heart expert at a UPMC location near you and ask your GP for a referral.
Locations include:
Providing you with excellent medical and nursing care is at the core of everything we do at UPMC.
Travelling to UPMC For Care
UPMC offers access to expert care within a short drive from home. We have locations in Kilkenny, Kildare, and Waterford and an outreach centre in Carlow.
Learn more about travelling to UPMC for care.
Many of our locations are accessible from the M9. UPMC Kildare is reachable from Dublin in under an hour and is just off the N7.
Heart Conditions We Treat
People with a variety of heart conditions choose UPMC.
We treat adults experiencing:
Chest pain.
Chronic high blood pressure.
Dizziness.
Family history of heart disease.
Heart murmur.
Heart palpitations.
High cholesterol.
Loss of consciousness.
Shortness of breath.
Specialised Cardiology Services at UPMC
The UPMC Cardiology Department offers a full range of consultations for cardiac issues. We also provide non-invasive diagnostic testing.
Here's what we offer at each of our locations.
UPMC Aut Even Hospital
24-hour blood pressure monitoring.
Arrhythmia monitoring.
Cardiac screening.
Echocardiogram.
Exercise stress testing.
Outpatient consultations.
UPMC Kildare Hospital
12-lead echocardiogram.
24-hour blood pressure monitoring.
24/48-hour Holter (heart rhythm) monitoring.
Echocardiogram.
Exercise stress testing.
UPMC Whitfield Hospital
UPMC established the UPMC Cardiac Disease Management Clinic to help prevent, detect, and treat heart issues at a much earlier stage. The hope is that we can manage or eliminate more serious heart illnesses because of early intervention.
Our Cardiac Disease Management Clinic, led by Dr. John O'Dea, uses advanced technology to thoroughly assess your heart and if necessary, refer you on to a specialist for follow-up care.
24-hour blood pressure monitoring.
24-hour Holter (heart rhythm) monitoring.
Cardiac event monitor.
Cardio angiogram (x-ray of heart, arteries, and veins made visible by a special dye).
Cardioversion (procedure that restores normal heart rhythm).
Echocardiogram.
Exercise stress testing.
Implantable loop recorder (device that measures heartbeat) insertion.
Pacemaker insertion.
PCI-cardiac angioplasty (percutaneous coronary intervention, or stent).
Transoesophageal echocardiography procedure (echocardiogram placed in the oesophagus near the heart).
UPMC Sports Medicine Clinic in the SETU Arena (formerly WIT Arena)
Cardiac (heart) screening.
We recommend that people from 14 to 35 years who are involved in high-intensity sports have regular heart screenings. The earlier cardiovascular disease is detected, the better it can be treated and possibly, prevented.
Our Cardiology Screening Service
We offer heart screening at all UPMC hospitals, as well as at the UPMC Sports Medicine Clinic in the SETU Arena (formerly WIT Arena). The goal of screening is to detect an abnormal medical condition before it worsens.
The screening includes:
Health questionnaire.
Resting electrocardiogram.
Echocardiogram.
Interpretation of all tests and a written report.
Referral to appropriate specialists if needed.
We may admit you for further testing if you have risk factors such as:
Family history of heart disease.
Heart murmur.
High cholesterol.
Long-term high blood pressure.
Healthcare providers who wish to refer a patient can do so via HealthLink or email.
Why Choose UPMC for Cardiovascular Care?
Our specialists are highly-regarded in their fields and use many of the latest equipment and treatments to deliver treatment close to your home. There are many other reasons to choose Cardiovascular Services at UPMC, such as the caring, professional service that our team of consultants and nursing staff provides.
Additionally, we are long term partners of the HSE (Health Service Executive) and private insurers, and work diligently to ensure everyone has access to high-quality healthcare, delivered in a timely fashion.
Our Consultants