UPMC General Surgery Department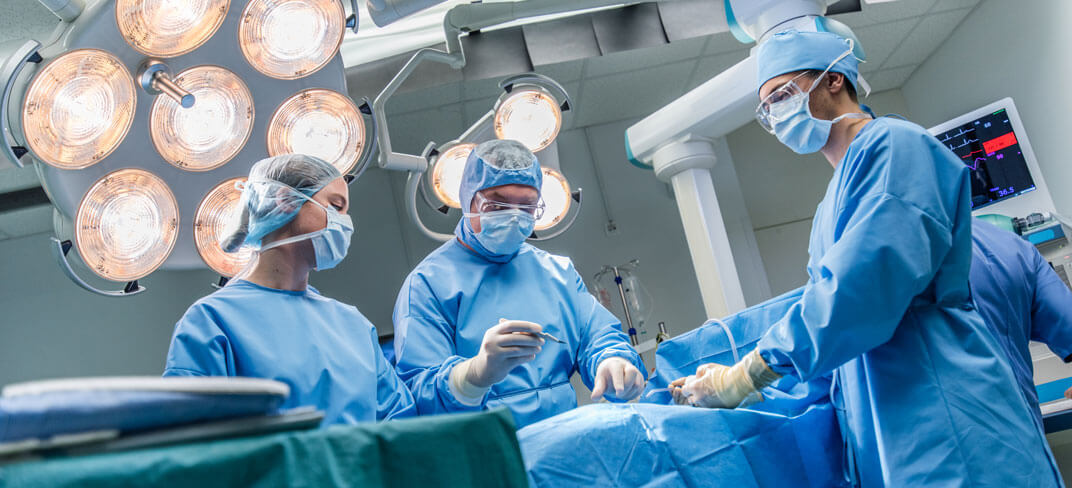 Our general surgeons are highly skilled experts in a variety of specialities. Typically, general surgery covers abdominal surgery, colorectal surgery, hernias, some vascular procedures, and endoscopy.
Alongside a compassionate and well-trained nursing team and a comprehensive diagnostics service, our general surgeons are committed to providing expert surgical care close to home.
General Surgery Services
Colorectal surgery
Abdominal surgery
Breast cancer surgery
Upper gastrointestinal surgery
Groin and abdominal wall hernias
Laparoscopic gall bladder surgery
Direct access colonoscopy and upper GI endoscopy
Treatment of diseases of GI tract including anorectal conditions and pilonidal disease
Surgery and laser therapy for varicose veins
Central venous access procedures
Adult circumcision and vasectomy
Day case general paediatric surgery (above 1 year of age) including undescended testis and circumcision
Minor surgery for toe nails, simple and complex skin lesion removals.
Make an Appointment for General Surgical Care
UPMC in Ireland offers general surgery services at UPMC Aut Even Hospital, UPMC Kildare Hospital, and UPMC Whitfield Hospital. With locations throughout the Midlands and South East, you can receive the surgical care you need without travelling far from home.
Contact an expert at a UPMC location near you and ask your GP for a referral.
Why Choose UPMC for General Surgery Services?
We offer high quality, comprehensive treatment close to home. There are many other reasons to choose General Surgery services at UPMC, such as the caring, professional service that our team of consultants and nursing staff provides.
Additionally, we are long term partners of the HSE (Health Service Executive) and private insurers and work diligently to ensure everyone has access to high-quality healthcare, delivered in a timely fashion.
Our Consultants